Risk appetite returned today to the forex market as investors bought up beaten down securities which they viewed as slightly undervalued after a string of losses over recent weeks. This caused the various currency pairs to reverse direction and rally sharply.
Our commentary yesterday which included a discussion of the GBPJPY and AUDUSD having the potential to fall lower ended up not playing out as a result of this strong counter-trend rally. We still remain actively looking to sell strength in many of the currency pairs as we view this recent up-move as a simple counter-trend rally.
Into the next trading week we would look for bearish price action setups forming in the midst of this recent strength and would look to be sellers if we get a well defined price action setup at a confluent level.
Not every trade setup works out, not matter what method you employ, here at LTTTM we feel it is important to show our wins as well as our losses, even though we are NOT a signal service. Given the recent profitable price action setups we have discussed in the daily commentary it is obvious that keen traders could have still made a handsome profit this month even enduring a couple losses.
AUDUSD 4hr: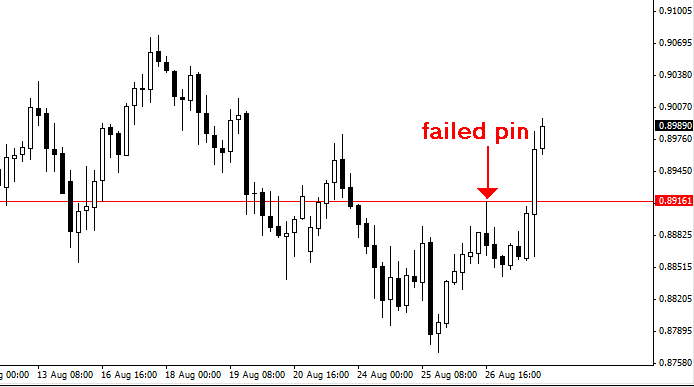 Check out these links for some of our recent August commentary on profitable price action setups:
Gold and GBPUSD recent price action setups
EURUSD inside bar at major turning point
USDCAD profitable pin bar setup
For a more in-depth analysis of the major forex currency pairs and price action analysis, please check out my forex trading training course
Commentary:
The U.S. dollar and Japanese yen gave up early session gains today as bargain hunting investors jumped in to scoop up beaten down currencies and other securities.
The Dow gained 164.84 points, or 1.65 percent, the S&P 500 added 17.37 points, or 1.66 percent, and the Nasdaq added 34.94 points, or 1.65 percent.