USDJPY:
The USDJPY formed a bearish pin bar that we discussed in last Friday's forex commentary. Price has since come off modestly to the downside and appears to have more room to run before we get to the strong monthly support near 79.75.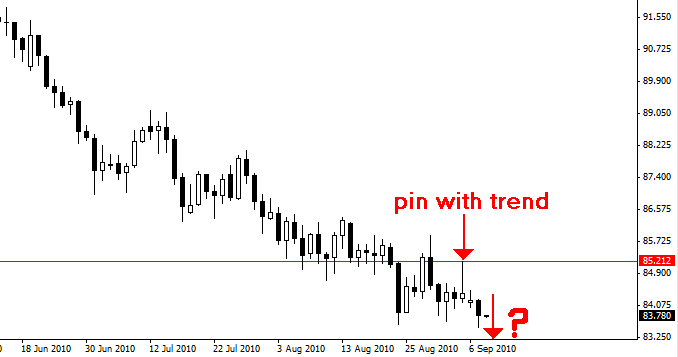 EURJPY:
Yesterday's very light labor-day volume formed a tiny inside bar setup just beneath resistance in the EURJPY. This inside bar setup was with the bearish market momentum and could have been a very low-risk high-reward scenario for keen price action traders.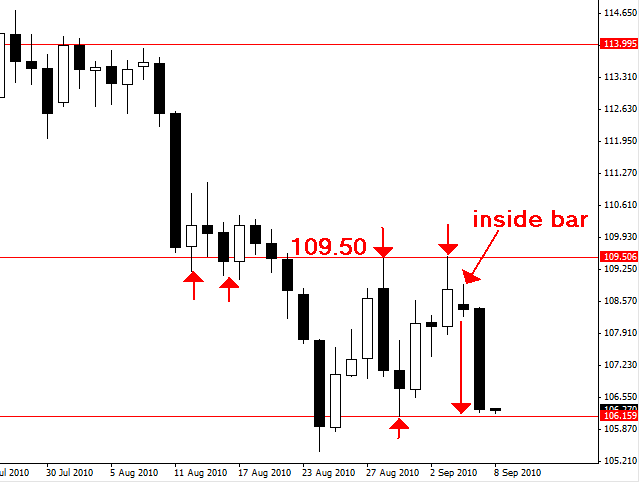 For a more in-depth analysis of the major forex currency pairs and price action analysis, please check out my forex trading training course.
Commentary:
The euro was substantially weaker today against the other major currencies due to renewed concerns about Euro-zone debt.
The U.S. dollar was mostly stronger today but still lost modestly to the Japanese yen and Swiss franc. The yen was the big winner in today's forex trading session.
The Dow lost 107.24 points, or 1.03 percent, the S&P 500 dropped 12.67 points, or 1.15 percent, and the Nasdaq dropped 24.86 points, or 1.11 percent.