esterday in our member's forum daily commentary we posted up a bullish fakey setup that formed in the NZDUSD. The fakey has since come off nicely to the upside and appears to have some room to push still higher.
We can see the chart below shows resistance coming in near 0.7350. We would have liked to have seen a stronger close today in the NZDUSD, but given the recent momentum has been bullish we still see the path of least resistance being higher, at least until 0.7350.
The AUDUSD managed to break out above resistance near 0.9200 and closed above this level as well, with a closing price of about 0.9228. We see the next major resistance for this currency pair coming in just below 0.9400 and would now expect the 0.9200 to provide support.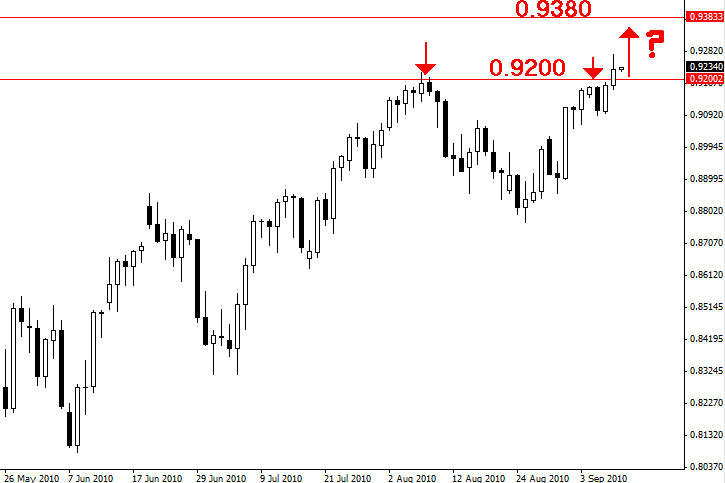 For a more in-depth analysis of the major forex currency pairs and price action analysis, please check out my forex trading course.

Commentary:
The AUDUSD and NZDUSD gained ground today while some of the other majors lost against the U.S. dollar. The Australian and New Zealand currencies are exceptionally strong right now due to continued growth in those countries fueled in part by strong growth in parts of Asia.
The U.S. dollar was also weaker today against the Canadian dollar and Japanese yen but managed to gain on the British pound, Euro, and Swiss franc.
The Dow gained 28.23 points, or 0.27 percent, the S&P 500 added 5.31 points, or 0.48 percent, and the Nasdaq added 7.33 points, or 0.33 percent.