The NZDUSD bullish fakey that we discussed in yesterday's commentary and originally posted in our member's forum right after it closed out this past Wednesday, has continued to push higher into this week's close today.
We see resistance coming in near 0.7350 and could see prices challenge this level next week, however we could also see a consolidation or a possible rotation lower to re-test support near 0.7150.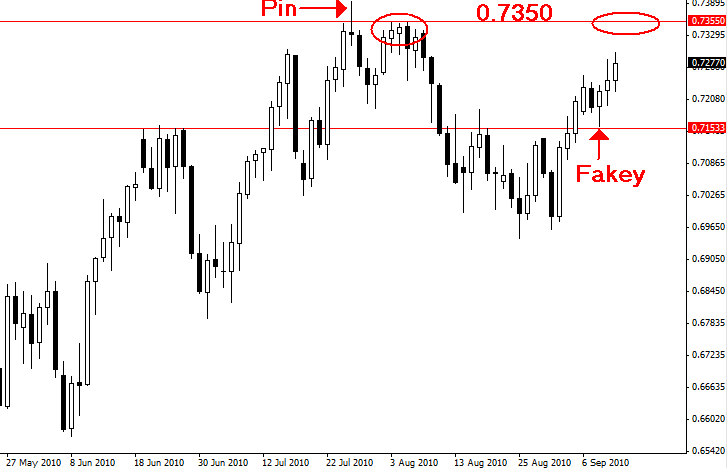 For a more in-depth analysis of the major forex currency pairs and price action analysis, please check out my forex trading training course.
Commentary:
The U.S. dollar closed the week mixed as it gained ground on the British pound, Euro, and Swiss franc, while losing to the Japanese yen, Australian dollar, New Zealand dollar, and Canadian dollar.
The Dow rose 47.53 points, or 0.46 percent, the S&P 500 added 5.37 points, or 0.49 percent, and the Nasdaq added 6.28 points, or 0.28 percent.