The EURJPY is nearing a strong resistance around 114.80. This resistance area will be pivotal in determining the near-term fate of this currency pair. A rejection of this resistance could lead to a substantial rotation lower as there is not much support until about 109.50. Alternatively a breakout above this resistance would likely result in another leg to the upside.
Traders should keep a keen eye for valid price action setups near 114.80.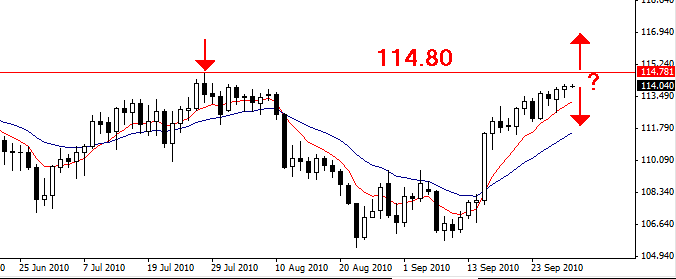 The AUDJPY is also sitting just under a critical resistance area near 81.40. This level will be pivotal in determining which direction this currency pair heads to close out this week and into the next. Keep an eye out for any strong price action signals near this level.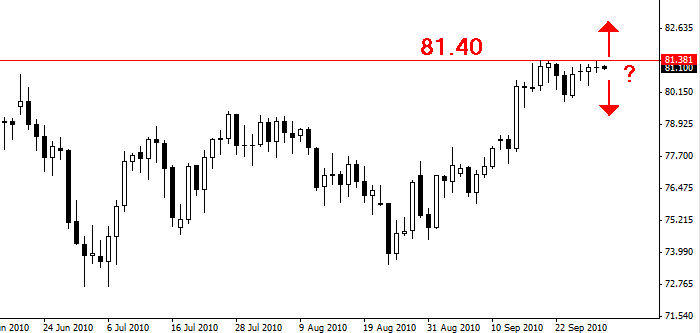 For a more in-depth analysis of the major forex currency pairs and price action analysis, please check out my forex trading training course.
Commentary:
The U.S. dollar dropped to a 5-month low against the euro today on the back of increasing expectations that central banks will step up monetary stimulus to support fragile economies, this also helped gold extend its recent record breaking rally.
Chief currency strategist Brian Dolan of Forex.com said, "The dollar currently is in a 'lose-lose' situation where if U.S. data is disappointing, it increases the prospects of Fed easing, and that weighs on U.S. rates and the dollar, if the U.S. data comes in better than expected, then risk is back on, then the dollar is shunned as a safe-haven currency"
The Dow dropped 22.86 points, or 0.21 percent, the S&P 500 lost 2.97 points, or 0.26 percent, the Nasdaq dropped 3.03 points, or 0.13 percent.