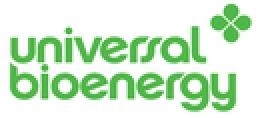 Universal Bioenergy, Inc. (OTCPK:UBRG) is an alternative energy company engaged in development and marketing of a wide range of natural and alternative energy products, including natural gas, solar, synthetic fuels, biofuels, wind, wave, tidal, and green technology products.
NDR Group LLC
In April 2010 the company acquired majority stake in NDR Group LLC. Since the acquisition Universal Bioenergy/NDR has secured contracts to supply Gas to Nations Major Utilities and Power producers that include Southern California Gas Co., Pacific Gas & Electric, Baltimore Gas & Electric, Memphis Light Gas & Water, CenterPoint Energy Resources Corp., Duke (Ohio & Kentucky), Southern Co., Michigan Consolidated,Entergy (Texas & Gulf States), and the National Grid.
Record Sales
For the year 2010 Universal Bioengergy (OTCPK:UBRG) reported over $55 Million Dollars in revenues. The company's marketing arm (NDR) continue to gain market share, its customers base now stands at 22 major customers. The company recently announced a record First Quarter results for 2011. Revenues for the First Quarter exceeded $22.5 Million Dollars. A remarkable growth compared to the same quarter of 2010 when the company has reported Zero revenues.
The Revenue Picture
Management is very upbeat and expecting the robust growth to continue for the rest of the year and beyond. The first quarter results indicate that the company is on its way to a projected 100% growth in revenues for the year 2011. read more
Disclaimer: We/our channel partners/affiliates have been compensated by the company directly or by a the third party shareholders. Therefore, our views and opinions of this company and/or any other company we profile or comment on are to be considered biased. Always seek expert investment advise before investing. It's YOUR money - Invest WISELY ® OxBrige Research