Entering October, one saw the markets trembled a little bit. It's time to review several well known asset allocators' positions.
Top performing asset allocation fund Leuthold Core Investment LCORX (19.4% YTD return up to 10/2/2009) made a noticeable reduction in its equity exposure: from almost 100%  to 71%. That is quite significant, even if one takes the recent market drop into consideration. See the following chart: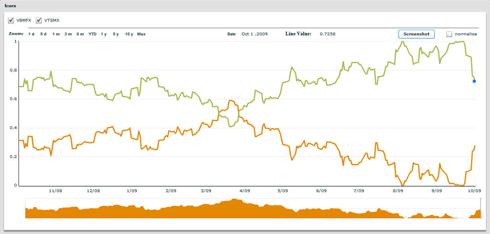 The other top performing fund Janus Balanced (MUTF:JABAX) (17.1% YTD return up to 10/2/2009) has been steady after some equity reduction at the end of September: its equity exposure has been around 50%. See the following chart: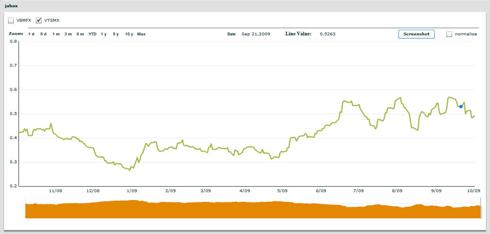 Waddell & Reed Asset Strategy Y (MUTF:WYASX) (17% YTD return up to 10/2/2009) has increased its international equity exposure significantly since early September: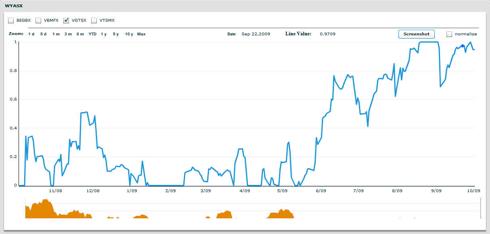 The takeaway from the above is that we are in a period of uncertainty. In such a period, it is crucial to be consistent with strategies you are using and position your portfolios accordingly.

Disclosure: No Positions.