Everyone has their own theory on what a Trader's desk should look like. Should it have just one monitor, or as many as you can afford?
A new Online Trading Academy project is attempting to gather as many desks of traders as possible. This has attracted photos of everything from laptops in exotic locations to serious desks with over ten monitors.
Here is a sneak preview of some of the pictures that have been posted: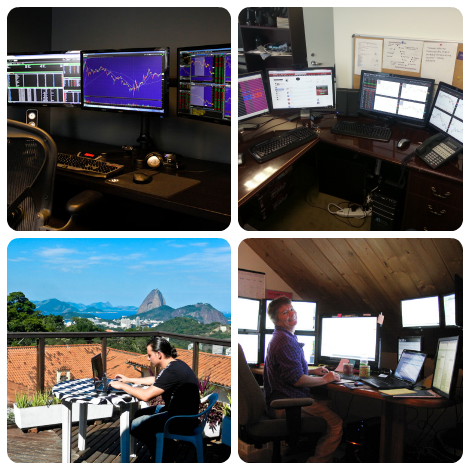 To view the project, and perhaps even submit your own photo, click here. The amount of pictures is continuing to grow!