P/E comes in various flavors, trailing, foward, normalized, annual, etc. The chart below provides a 10 year look at a few of the various p/e metics for JNJ and their correlations to share price (or lack thereof).
Normalized P/E does seem to show a strong correlation with share price until mid-2013. For some reason (which I have not bored into yet) the correlation breaks down and may even become inverse thereafter.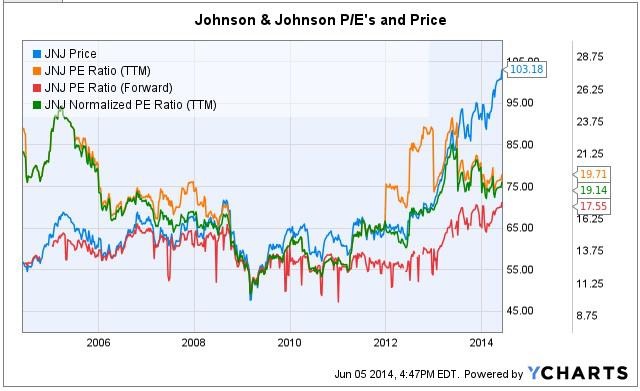 Disclosure: I have no positions in any stocks mentioned, and no plans to initiate any positions within the next 72 hours.