Richard Berger is Seeking Alpha's prestigious Outstanding Performance Award recipient, Developer of the YDP Charting & Analysis system for appraising fair value of income equities, and a leading contributor of articles showing the use of covered option writing to boost income and reduce market risk.
Income From Covered Option Writing provides a minimum of 5 tickers each month, including
Fair Value Share Price.
Technical Chart.
Actionable covered option writes for puts and calls.
Relevant comments on the ticker.
Introductory Pricing: $50/month, $400/year
Summary
This introduction summarizes the purpose of the subscription, appropriate investors, my methods & tools, and links to my other public articles on the subject.
Every subscriber should read this to confirm that the subscription content meets their goals and will deliver them immediate monthly income.
Income investors need to focus on reliable dividends, proper fair value price, distribution yield, and yield boost so as to maximize steady income.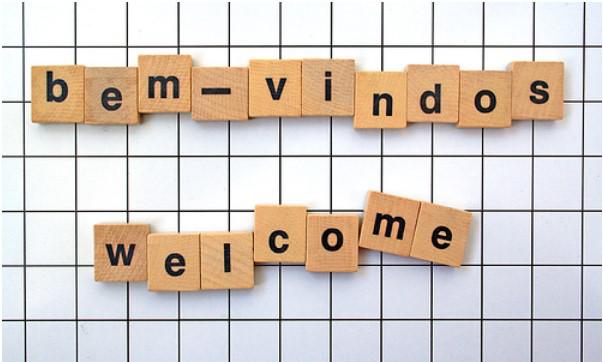 Here, in my adopted home of Brazil, we say "Bem Vindos" -- Welcome ... to my Covered Option Writing For Income system.
HOW THIS THING WORKS:
This introductory guide will provide an overview of what you can expect from your subscription and how to best use it. I generally dislike "systems" but I use the term here to emphasize the fact that my approach first identifies quality dividend income stocks. The fair market value for those shares as seen from the perspective of income investors is then determined. Only once both these criteria are firmly in place is it appropriate to examine option chains to find those which you can write at current active market premiums to establish a better basis price, boost yield, and reap immediate cash income.
I can not emphasize this enough. We only write covered option contracts on stocks we want to own and only at the strike prices lower than we are willing to buy them at (cash covered puts) and higher than we are willing to sell them at (covered calls). In this manner, we are never disappointed when shares are called-away or presented to us. Since we buy and sell stocks we want to own at prices better than we our willing to do those trades at (and better than current retail market prices), we do not add any risk in doing the option writing. In fact, we lower are market risk because we are establishing basis values and exit points at better prices than the market for the shares offers if we had not written these contracts. Under this system, covered option writing provides all these benefits and people pay us to allow us to achieve them, providing cash income generally greater than the share dividends themselves even while allowing us to receive those dividends too.
WHAT YOU CAN EXPECT EACH MONTH:
I will follow this sequence of evaluation every month for at least 5 suitable tickers. I hope to offer more than 5 per month often as we build up an archive of companies that only need a brief update check for dividend quality and fair value before giving the current option trades I find which are appropriate for the month. You will find a large inventory of companies in my Seeking Alpha work that I have written about which focus on this process and provide covered option picks at the time they were written. These include my Tortoise series, my Dividend Zombies, as well as many of my other pieces. I recommend you review each of them to get a fuller understanding of the process used and the yield boosts and income you can expect from a program such as this.
You will also become familiar with my YDP analysis and appraisal system that I developed to better identify, understand, and determine fair value price for income equities. It is on this tri-part foundation that successful covered option writing for income is based.
I will present 5 or more tickers with actionable covered option trades monthly, each in a single article. Each of these articles will include:
A brief description of the company and what makes its dividend attractive and reliable.
A YDP analysis and appraisal of fair market value.
A technical chart summarizing momentum trends and support and resistance levels.
A review of the current option chains available (using real time prices at the time of release of the article) with a focus on those which look attractive for (NYSE:A) Covered call writes to boost yield and generate immediate cash for shares you own, (NYSE:B) Cash covered puts or Buy-Write orders combining a retail market purchase and covered call write to enter a new position at a discount from current retail market with a basis price below fair market value while putting reaping immediate cash income, (NYSE:C) exit of a position with a net sale price above current market retail (a very short term deep in the money covered call write), and/or (NYSE:D) generation of significant (4% to 12% or more annualized yield rates) on your idle cash while waiting for shares to drop back to fair market value (or simply because the cash covered put premium generates a far greater yield than the dividend available by owning the shares).
A specific layout of both the absolute and the annualized cash income, and yield boost, together with the total annualized income yield from dividend distributions and option premiums.
IS THE SERVICE PROVIDING VALUE?:
Using the 4% annualized yield rate from premiums generated, which I will use as my minimum option writing target, the trades I highlight can be expected to generate at least an extra $10,000 annual cash on an income portfolio of just $250,000 (approximately $833/month cash boost on your portfolio). Thus, I expect to deliver a good return on your $400 annual investment.
THINGS TO KEEP IN MIND:
A few additional observations that anyone using this program should keep in mind:
Our goal is not to maximize total return. It is to generate steady and reliable dividend income boosted with covered option writing. If you are going to be unhappy about missing out on Acme Widget's 400% capital appreciation when Elon Musk announces its buyout because he likes the color blue they use in their logo, then this is not the program for you.
Not only will the focus be on rather conservative investments, covered call writing will trade away a lot of the possible upside of share appreciation. We do this because we are selling that future pie in the sky upside potential for cold hard cash today. We will pick an exit point (call strike price) significantly above fair value price so that we expect we'd be a seller by the time shares reached that price anyway. We will also use technical chart analysis to try to minimize call away and put presentation risk. Importantly, even if the technical analysis turns out to be 100% wrong, it does not cost us a dime. We would still have written the covered option, probably at a somewhat less intrinsic profit point. Thus the technical analysis can only help lower the call-away/put-presentation probability, it can never harm our decisions even when that analysis is wrong.
Options are always best traded inside tax preference accounts such as IRA, ROTH IRA, Simple, and other self directed tax exempt or tax deferred accounts. This avoids what can otherwise be some unattractive tax consequences from time to time.
We will try to avoid writing contracts that expire shortly after an ex-dividend date because the buyer of those contracts may use them to capture the dividend (thus increasing call-away/put-presentation risk).
Market volatility becomes the friend of covered option writers because it tends to increase option premiums offered.
I generally favor longer term contracts when I can lock in a 9% or greater annualized yield from the premium. These generate a larger immediate cash delivery (for cash, sooner is always better) and lowers transaction costs.
CLOSING THOUGHTS:
If a subscriber has a specific ticker that you wish me to evaluate, feel free to let me know. I won't promise to do it, but I will at least take a quick look at it to see if it looks worthy for a current or future analysis. You can email me at boater805@gmail.com .
Feedback is important. If you are not achiving the income and yield boost you expected from this service, please let me know. If you find something works, or does not work, let me know that too.
I am always willing to answer any questions you may have and enjoy discussing this program and investing or markets generally when I have the time. Feel free to engage with me. If you happen to get to the Rio de Janeiro area, let me know and we will try to meet for a beverage. I also travel extensively (3 months at home alternating with 3 months traveling) and may be in your town and thirsty at any given time.
I am an early retiree living as an expat in Brazil since 2009 and traveling the world. I live off the income generated by the strategies and specific trades which I will be sharing with you.
I am not a licensed securities dealer nor advisor. My work presented here is specific and actionable but should be considered as analysis only and not taken as investment advice. As always, each investor should weigh the suitability of each analysis presented and do your own due diligence as you feel appropriate.
Welcome aboard and I expect to begin generating income for all of us immediately.
Richard Berger
Disclosure: The author has no positions in any stocks mentioned, and no plans to initiate any positions within the next 72 hours.