The pharmaceutical industry spends an astronomical amount of money in advertising to the American public--ad spending on drugs totaled a whopping $4.5B in 2009 alone. But when you consider that U.S. doctors wrote more psychiatric prescriptions last year than there are people in this country, the price is more than worth the profit.

The following infographic, sourced from IMS Health, shows the most prescribed psychiatric drugs in the U.S. For a larger view, click on the image.

Below we've listed all the companies that are profiting from these drug sales.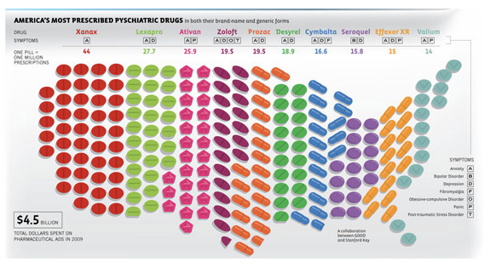 Check out our list of the companies seeing profits from these drugs.

Disclosure:
No positions