The short-term uptrend in US stocks from early June has now broken down, signaling the highly likely completion of the head and shoulders top that has been developing since late 2009.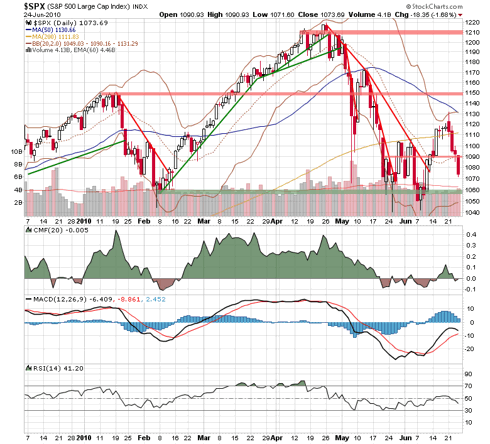 The sharp reversal of the rally from June 8 is a bearish sign that suggests a swift move down to new lows below 1,050 has become more likely.  The neckline of the head and shoulders formation is in the 1,060 area and a weekly close well below that level would reconfirm the downtrend from late April and forecast substantial additional losses.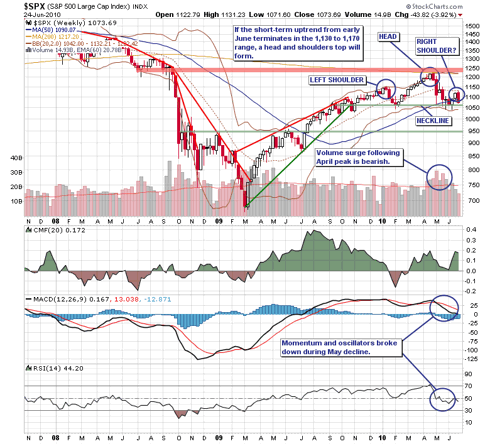 The June 24 breakdown of the S&P 500 index has also confirmed the Cyclical Trend Score sell signal that was initiated on June 10, reinforcing the bearish implications of the developing head and shoulders pattern.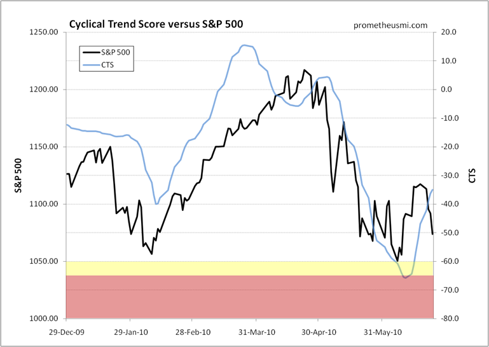 This is the fifth confirmed CTS signal since the current secular bear market began in 2000, and the previous four signals correctly identified inflection points in the cyclical trend.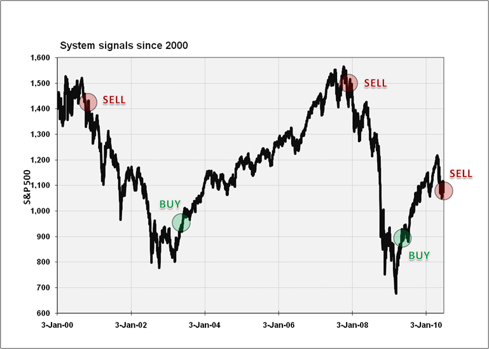 As always, there are no certainties in the financial markets, but when the odds strongly favor a bearish scenario, it is important to take steps to protect your portfolio.  Our analysis suggests now is a time for defensive positioning in the stock market.
 
Disclosure:
No positions