For several weeks, a bearish rising wedge has been warning us not to trust the low volume rally in stocks from early July.  This type of technical formation usually ends with a violent correction, and today that breakdown occurred, spurred by a predictably weak assessment of the faltering economic recovery from the Federal Reserve yesterday.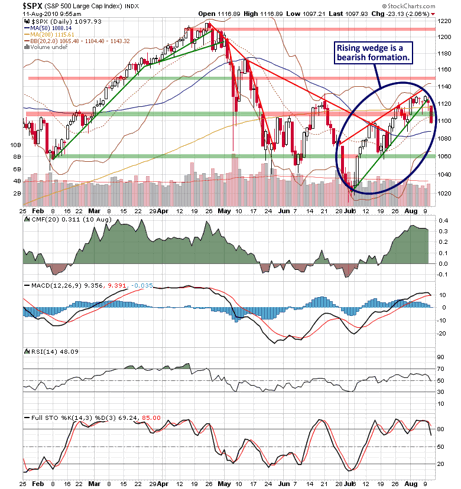 In addition to the rising wedge, a negative divergence between treasuries and stocks since early July has been a bearish warning sign as well.  What we didn't know until yesterday was that the persistent strength in short-dated treasures like the 5-year and 10-year notes was due in part to the reinvestment program that the Federal Reserve also announced yesterday.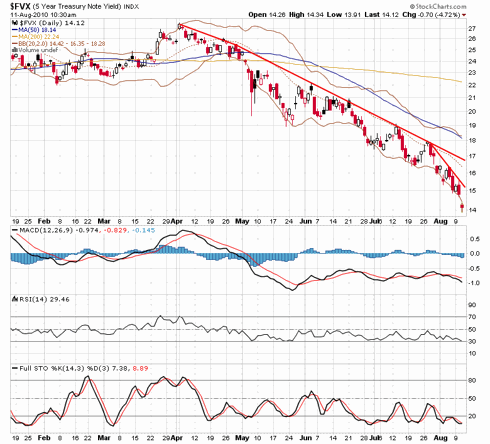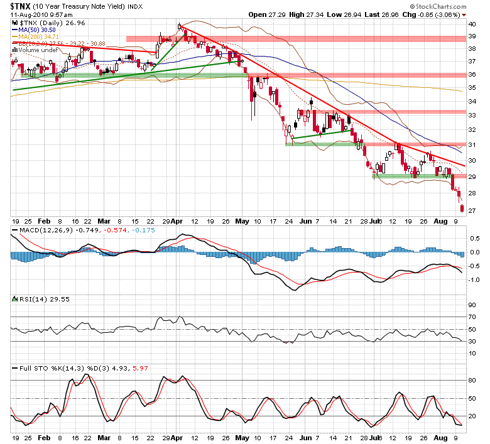 Notice that the 30-year bond, which will not benefit from the program in a material way, had not exhibited similar strength during the past month.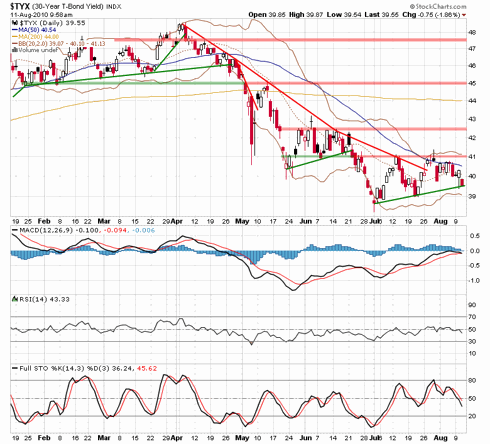 Markets are discounting mechanisms that typically see many months into the future, and the treasury market obviously knew well in advance about this new program.  This is a key point that detractors of technical analysis (NYSEMKT:
TA
) fail to understand.  An accurate read of a given chart not only looks into the past, but the future as well.  If you are able to correctly interpret what market behavior is communicating in the present, you will also develop a reliable forecast.  Of course, there are no certainties in the financial markets, and TA is absolutely not a crystal ball.  However, it is a very useful tool that enables its practitioners to formulate outlooks with a high degree of statistical confidence, and today's breakdown in the stock market is yet one more example of charts correctly leading the way.

Disclosure:
No positions