This will be the last weekly portfolio wrap that I post, unless there are exceptional occurrences that affect the portfolio. Commencing next week (27th January) I will post the end of month portfolio wrap on the last Friday of each month. The yearly portfolio wrap will be posted in October on the last Friday following the portfolio 12 month period end.
The portfolio wrap for the week ended 20th January 2012 is as follows:

In addition to the value posted above, the portfolio holds a reserve cash balance ($5,028.00), and I have also followed up and have included an updated table below which shows dividends earned of $221.86 (Oct - Nov - Dec, 2012):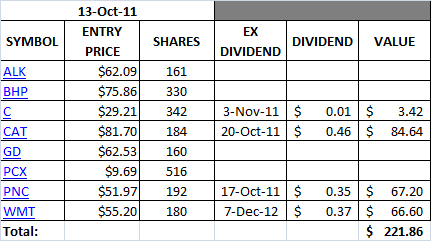 Collated below is the Portfolio's overall value as at 20th January, 2012: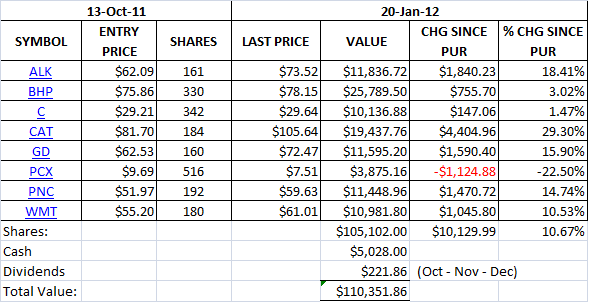 Disclosure: I am long BHP.
Additional disclosure: This advice is general advice only. You should seek independant financial advice before making any investments of your own.