The excellent business and investment prospects of Africa are being recognized publicly, finally! Larry Seruma and his investment team at
Nile Capital Management
recently published a White Paper ("
A Time To Invest In Africa
") which discusses the prospects and underlying trends of the Africa investment thesis. In future blogs, I will delve into further detail of specifics underlying the Africa investment opportunity. However, I should note that
Nile Capital Management
offers one of the few pure Africa plays available to investors through its actively managed
mutual fund
. Mr. Seruma has also been
featured in two articles discussing Africa including The Wall Street Transcript ("

TWST Investment Strategies Report

") and Black Enterprise ("
The First African-Focused Mutual Fund
").

I believe there are five compelling reasons why all investors should take a serious look at Africa
:
A China play

:

 China's investments in Africa are facilitating a reduction in political risk by forcing governments to improve property rights, the foundation for a sound investment environment. China's investments have included significant infrastructure projects including transportation, power generation and natural resources. As an example, China has recently funded development of ten major hydropower projects in Africa with an aggregate capacity of 6,000 megawatts. Infrastructure is not mobile and many African governments are learning that political stability will allow them to attract and negotiate better terms with foreign investors. In addition, China has increased its trade with Africa from $10 billion in 2000 to $90 billion in 2009. 
Value:

 African markets are attractively valued from a P/E perspective relative to developed and developing economies. For example, the Sub-Saharan markets (as of June 2010) had an estimated price to earnings ratio of 12.8x compared to 18.6x in the US and 14.5x for the MSCI Emerging Markets Index. 
Growth:

 According to the IMF, 12 of the 28 fastest growing economies (in terms of average real GDP growth 2010-11) are in Africa including Ghana (12.32%), Congo/Brazzaville (9.36%), Angola (7.65%), Liberia (7.46%), Ethiopia (7.31%), Nigeria (7.15%), Mozambique (7.0%), Tanzania (6.45%), Democratic Republic of Congo (6.22%), Malawi (6.13%), Uganda (6%), and Zambia (5.94%). Sub-Saharan Africa is projected to generate 5.9% real GDP growth in 2011 and MENA (Middle East North Africa) has a 4.8% growth estimate. This compares favorably to the US (2.6%), Europe (1.9%), Russia (3.3%) and South America/Mexico (4.0%). The only region showing more attractive growth is Asia driven by China (9.9%) and India (8.4%). Renaissance Capital developed an analysis based upon cumulative estimated GDP growth between 2010 and 2014. On that basis, nine of the fifteen fastest growing economies are in Africa (see Table 1 below).
Uncorrelated Returns:

 African assets have historically generated a low correlation of returns with other global asset classes. A composite of African markets including South Africa, Nigeria, Kenya, Mauritius, Ghana, Egypt, Morocco and Botswana, had a correlation of .59 with the S&P 500 from January 2002 through June 2009. During that same time frame, the MSCI EAFE (Europe, Asia, & Far East) and the MSCI Emerging Markets indices had correlations of .89 and .82 respectively with the S&P 500. For those who have happily forgotten their statistics, here is a link to a definition of correlation from Investopedia (

correlation definition

).
Money Flows:

 

There has been significant growth of investor interest in emerging markets within the past decade. This has created an opportunity for Africa, which has quietly experienced impressive economic momentum. That momentum should be sustainable as Africa's GDP growth is projected to be around 6% annually over the next few years (approximating its historical GDP growth over the past decade). Analysts expect a continued surge in money flows to emerging markets. The surge in money flows will be driven by investors' perception that returns in the US and developed markets will not be very rewarding. In addition, investors are concerned about the continued economic issues facing developed economies due to over leverage, rising budget deficits, high unemployment and loose-money central bank policies. Money flows to emerging markets is a sustainable trend and Africa should be a long-term beneficiary.
Cumulative Economic Growth 2010-2014, %

Congo

, Democratic Republic of
Source: Renaissance Capital
The investment opportunities in Africa were highlighted in a recent 
Barro
n's cover story, "
The Final Frontier
.
" The headline said it all: "Investors will lose a huge opportunity if they avoid vibrant and changing Africa. Fast growth in a continent of misconceptions."

A main theme behind the Barron's article is that misperceptions derived from Africa of the past are adversely obscuring investors' ability to see the opportunity that Africa represents today, possibly to their own detriment. Some very interesting analogies were made:
During the recent financial crisis, the US and UK have effectively nationalized more companies (including firms like GM, Chrysler, AIG, Citigroup, Royal Bank of Scotland, and Northern Rock) than African nations have in the past nine years;
In Africa, banks have not needed to be bailed out, no large companies have folded, and there have been no accounting scandals;
With 5-8% annual growth in many African economies, "investors can find banks, brewers, supermarket outfits and mobile phone companies with good prospects, decent balance sheets and relatively low P/Es (especially compared to their growth potential)."
There has also been additional press and "smart money" sniffing out the Africa story. Some examples:

McKinsey & Company has released research touting the economic growth and business opportunities in Africa stating that "strong prospects await global companies that invest in the continent's consumer, agricultural, natural-resource, and infrastructure sectors." (click here for

McKinsey Research

). 
David Rubenstein, co-Founder and Managing Director of the Carlyle Group was recently featured in a Wall Street Journal article discussing his "bullishness" on Africa (click here for

WSJ article

).
During these troubling economic times, wise investors are reassessing their portfolios while seeking strategies to generate risk adjusted return, portfolio diversification and low correlation of asset returns. If investors (or their advisors) are not considering Africa in their analysis, then the question should be asked, why not? There is a growing body of "smart money" that sees the opportunity created from strong GDP growth, a wealth of natural resources, an increase in political stability, a young demographic, and uncorrelated asset returns relative to developed and emerging markets. Investors should take the time to evaluate the Africa investment opportunity and the vehicles available to capitalize on the long-term trends. With 10-year US Treasury yields inching towards to 2.5% and commensurate single digit projected market returns, how can you not take a serious look at the last great investment frontier?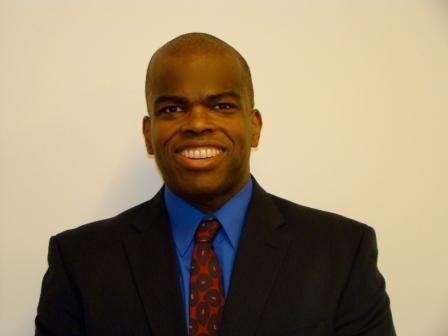 Robert G. Roach is the COO/CFO of Nile Capital Management, LLC., an investment manager that manages funds focused on Africa including a Pan Africa mutual fund (www.nilefunds.com).  Mr. Roach has more than 25 years of investment and investment banking experience.  He received a BA in Economics from Dartmouth College and an MBA in Finance from the Booth School of Business at the University of Chicago.  Mr. Roach may be contacted at robert.roach@nilecapital.com.
Disclosure:
Robert Roach is COO of Nile Capital Management, LLC