I have not been so active lately on writing articles; however, I have noticed that my article titled How to Make 9%+ Annually With Canada's Big Bank Preferreds still garners a lot of views three months after publication. (If you have not read the article yet, please do so - it explains a lot of background info that is useful in understanding the numbers below.)
This trade has worked out quite well for me so far, with absolute returns in the 15% range - prices have appreciated faster than I anticipated. While these returns are great for shareholders, it does mean that the figures contained in the original article are very out of date and the shares I highlighted in that article no longer provide 9%+ returns.
As such, I thought I would provide a quick update (see chart below).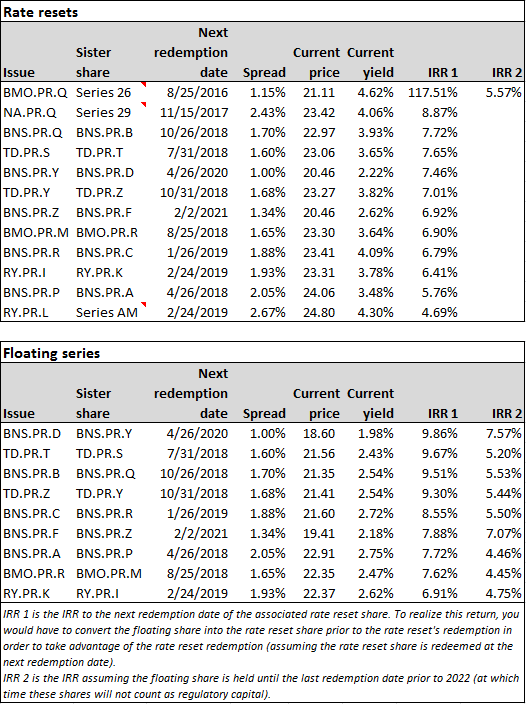 My thesis on these shares remains unchanged from what was outlined in my original article. I continue to monitor for price changes that provide better return opportunities and I will do my best to provide more frequent updates in the future.
Receive notifications of my future posts and articles by clicking the "Follow" button below my name at the top left of this page.