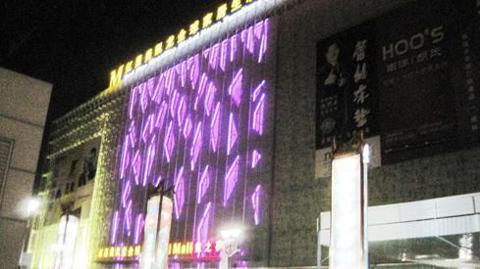 As reported in the April 25th edition of Retail Traffic, "Shenyang, China was the most active market for new development [in the world] in 2011 with 10.76 million sq. ft. [1 million square meters] of new retail space completed." CBRE ranked Shenyang as second in the world in retail construction last year, with 2.18 million more square meters still under construction in 18 separate projects.
Shenyang is a city of 5.7 million residents and ranks as the 11th most populous "urban area" in China ("urban area" being the term most analogous to the western concept of "city".)
What this means is that Shenyang has increased retail space at a more rapid pace than most other large Chinese cities, which are themselves no slackers in building malls. Yet GDP per capita (the predominantly used statistic since household incomes are not measured) is less than half that of Shanghai. I have not heard the story yet on why Shenyang should have significantly higher hopes than other Chinese cities.
I have visited and focused previously on Shenyang because of it contains the only operating assets in the portfolio of Perennial China Retail Trust. Shenyang seems particularly at risk of retail overdevelopment, particularly the Dadong district containing the Shenyang Longemont Asia Pacific City development. The 2011 Market Study indicated a quadrupling of shopping center space in this area.
The PCRT share price began sinking in February, possibly as a result of unfavorable news of a 39% decline in occupancy at the Red Star Macalline Global Home Furniture Life Mall as of December 11 (which had opened at 91.8% occupancy but was down to 56% as of December). The report to shareholders acknowledges that Chinese government initiatives to cool down the housing market have had an adverse impact on the sale of home furnishings, thereby hurting the tenants of Red Star Macalline Mall.
One surprising claim, though, was that the slow leasing performance of the new Longemont Mall was due to a 3-month delay in the opening of the mall until October due to fire department regulations. My visit occurred in September and was instigated by the news that the mall had opened on July 1st. Furthermore, DBS (one of the IPO underwriters) published a favorable report on PCRT on November 14, 2011, with the title "Perennial China Retail Trust - Execution on Track", also informing the readers that the mall had opened in July. They set a 12-month price target of 83 cents. I noticed that their cameras carefully avoided photographing any vacant space.
Last month, the share price popped from 49.5 cents to 52 cents on news of Kuok Khoon Hong, the founder of Wilmar, a palm oil company, raising his stake in PCRT to 16.9%, seen as a vote of confidence. This purchase was at a price of 44.6 cents per share by a consortium with Wilmar as a 49.5% partner and CEO Pua Seck Guan as a 20% partner. There is no buy that happens without a sell, however, and it is most concerning that the seller was Shanghai Summit, the local partner and lead developer in the Shenyang PCRT properties, effectively reducing their ownership stake from 14.9% to 0.
Should it not concern investors that the shareholder with the most local knowledge, Shanghai Summit, liquidated at 44.6 cents per share? Were they not in charge of the whole Shenyang Longemont project?
Disclosure: I have no positions in any stocks mentioned, and no plans to initiate any positions within the next 72 hours.