A week ago Thursday,Entropic Communications (NASDAQ: ENTR) bucked the market downdraft and shot 16.5% higher.  The stock continues to hold its ground.

The provider of MoCA (home networking) semiconductors announced Q2 revenue of $41 million and profits of 8 cents a share, versus expectations of $40 million and 7 cents.

More impressive is the company's forecast for Q3 revenue of $51-$53 million, as compared to a much lower $43 million previous analyst consensus.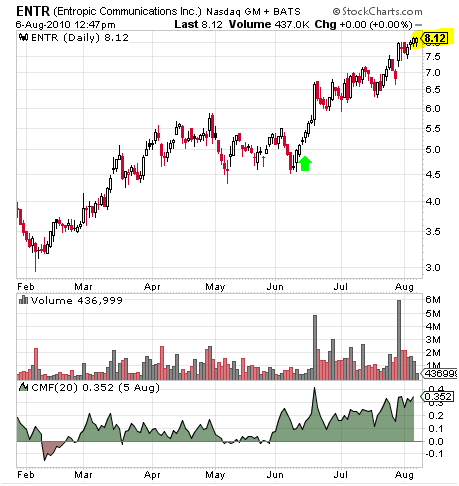 We're preparing a stock advisory service to provide picks like this to private subscribers.  Drop us a line, info@fractalbox.com, if interested.

Disclosure: Long ENTR