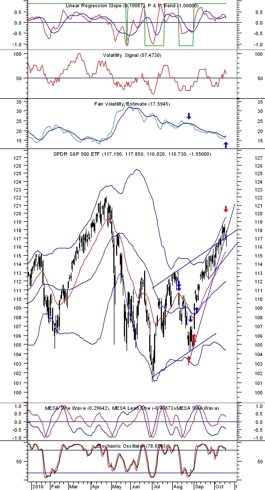 -SPY undergoing price correction, just as I expected from my posting over the weekend. My technical indicators were and still are showing that the bullish momentum is losing its strength. However, I would not be looking to short this market, but rather wait and see for how long and how much SPY prices correct.

-I would look to go long 1/2 position again should SPY fall to 115.0, but perhaps a better rule would be to wait a few days until stochastic oscillator turns up from low levels.
-FVE indicator has crossed above its moving average, so I would not be looking to short volatility at this time.