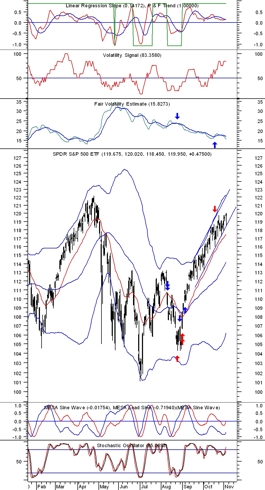 -SPY continues to move within rising channel. Added to Long position by buying 45 shares of SPY at closing price of 119.48 on Tuesday. All technical indicators still pointing to bullish market.
-FVE indicator crossed back below moving average on 11/1, once again reaffirming the likelihood that implied volatility was going lower after rising ahead of the uncertain election results and FED announcement.
-Stop/Loss is now intraday price of 117.8 or closing price below the trendline support, which is currently 118.35 level.