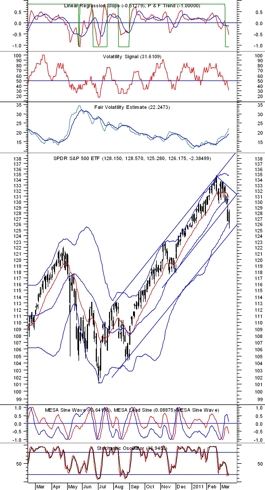 - Implied Volatility Index mean, as reported by IVolatility.com closed at 24.84%, which is now above my Fair Volatility Estimate (NYSE:
FVE
) indicator's value of 22.25. Obviously, implied volatility can go higher, but I believe it is time to take some profits on long options, long volatility position I recommended getting into two weeks ago when IV Index mean was 15.3%, and even couple days ago (in my blog) when IV Index mean was 17.5%.
-VXX closed at 37.67, which is quite a jump from $30 in two weeks.