"As a whole, the work that we perform and review indicate no harm in the aggregate from short selling during market downturns and no benefit from banning short selling. There are likely to be other ill effects of short sale bans besides decreased liquidity and higher trading costs. Short sellers restrain management malfeasance by rooting out fraud and earnings manipulation. The evidence does not suggest that short sellers are the problem. They are the messengers with bad  news about companies' prospects. They are unpopular because they deliver messages that people would rather not hear."

   ---Market Declines: Is Banning Short Selling the Solution?

Tell that to Lehman Brothers shareholders.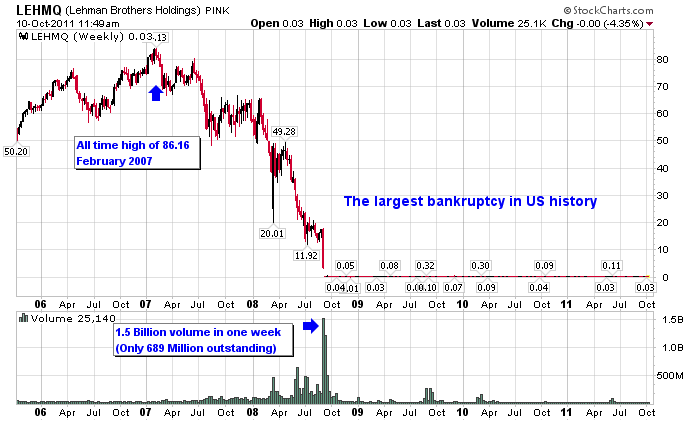 Disclaimer: Never owned, shorted, or did any options or derivative of debt or equity of Lehman Brothers Holdings.


Disclosure: I have no positions in any stocks mentioned, and no plans to initiate any positions within the next 72 hours.