Divide the 30 year treasury yield by the 3 month treasury bill yield and you get a number that is not normal. I don't know if it is the new normal. I just know that is not normal. It has been this way since the end of 2008. The big Ben question is how long it stays this way?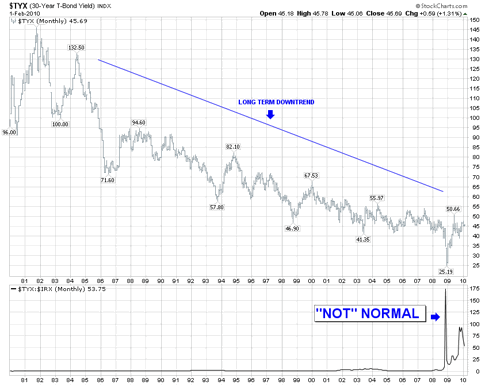 OLD NORMAL: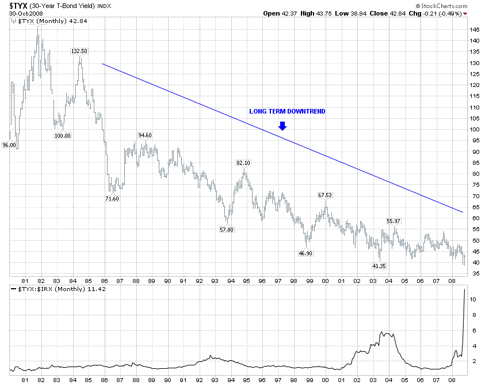 As long as we wish for safety, we will have difficulty pursuing what matters.
  --Peter Block
To study the abnormal is the best way of understanding the normal.
  --William James


Disclosure: No postions.