Houston: July 19, 2010. 
Dr. R. G. Bailey
, retired president of Exxon Arabian Gulf, has been retained to help promote the development of over 96,000 acres on the North Slope of Alaska currently owned by
Dr. Samuel H. Cade and Daniel K. Donkel, longtime Alaskan investors
.  The North Slope is critical to our energy future and development must be done responsibly with care for the environment.  This careful development is essential for the people who live there and depend on the sea for their livelihood. 

"In light of the recent coverage of

North Slope drilling tax incentives

and recent acquisition activity by independents, hiring Dr. Bailey will help us find the right company to acquire our North Slope Acreage" said

Dan Donkel

.

 "This will support Governor Parnell and the Alaska Legislature's commitment to helping responsibly develop its resources to the benefit of Alaskans, the State of Alaska, and the United States"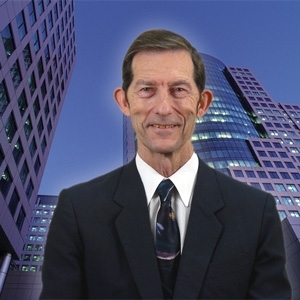 "Within the North Slope of Alaska there are many large discoveries, like Arco's
Stinson #1,
that have been bypassed by the majors and are ready to be developed safely by new companies with new technology."
Dr. Bailey will assist in indentifying the best companies to develop their extensive North Slope leasehold, particularly the seven leases (16,016 acres) that make up the

East Point Thomson Prospect

. This acreage position contains Arco's 1990 Stinson #1 discovery well and the structure which runs along the northwest coast line of the Arctic National Wildlife Refuge (ANWR). These leases are roughly a half a mile from Exxon's project at Point Thomson (Unit). 


The Stinson well allowed an independent engineer to assign 150 million barrels of probable reserves (420 million as a P10) to a single Base Eocene sand, while a deeper Base Tertiary sand flowed a high quality condensate (51 API) to a very high quality brown oil (37 API) from an impaired DST that Arco engineers estimated would have flowed at rates up to 800 barrels of oil had the hole integrity been maintained. Additionally, the well flowed 17 million cubic feet of gas per day and according to Don Brizzolara, formerly one of the state geologists working at the

Department of Natural Resources in the Division of Oil and Gas

and former Arco Geologist, "it would seem very reasonable that from 1 to 4 trillion cubic feet of gas are present with an average of around 2 trillion cubic feet.The combined oil reserves of the Stinson field may range from 200 to 800 million barrels of oil."


These potential reserves, according to David Gross (former Chevron and consulting geologist) could be part of the 10.3 billion barrels that the

United States Geologic Survey

estimate lie below and around ANWR in the 1002 Area. The East Point Thomson prospect is especially attractive because it lies in less than 50 feet of water and is only 26 miles from the BP Badami oil and gas facilities, whose pipeline connects directly to the Trans Alaska Oil Pipeline at BP's Prudhoe Bay Unit. 

Tapping the vast reserves that America has on the North Slope of Alaska can play a key role in stemming the tide foreign oil spending that can only push us further into debt and potentially supporting regimes not friendly to the United States.


Dr. Bailey will also be promoting Cade and Donkel's other North Slope properties, Including the
East Prudhoe Bay Prospect,
Hemi Springs Prospect, Mikkelsen Prospect, and the Red Dog Prospect,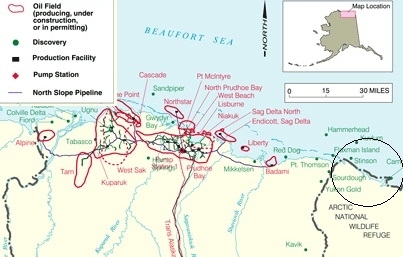 a group of select prospects that total another 80,000 acres that include known bypassed oil reserves. Such prime lease positions will be of great interest to foreign and domestic oil companies looking to position themselves outside of the Federal Waters of the Gulf of Mexico and beyond the deepwater drilling ban in the United States.
In light of the precarious situation that the Gulf oil spill has put our national oil supply, Dr. Cade and Mr. Donkel believe that it is vital for petroleum development in Alaska to move forward quickly. Dr. Bailey's extensive industry experience and expertise will allow him to demonstrate how the Cade/Donkel leases will add a competitive advantage to any company's

North Slope growth strategy

.