Here we go after Bernanke's speech that let clear one thing: QE is not an "if", the issue is only "when"
And precious metals understood it, reacting very well
Below a nice move for silver that makes me happy :)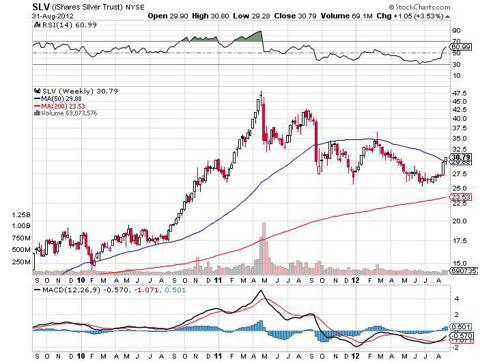 The behavior of major US indexes were not clear for me this week. Take the S&P500 charts below. 2 weeks ago S&P500 made a new high but with a false break-out. When a "break &fail" occurs, usually it's a bad omen and index/stock can fall quite fast.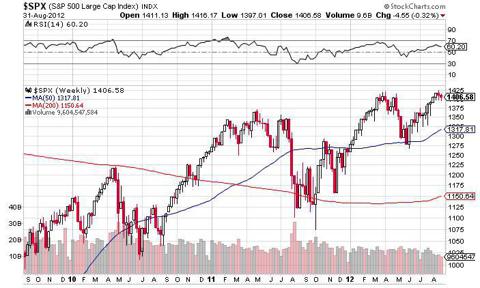 This didn't happen. It signals that investors are still uncertain. In theory if market holds this level for 1-2 weeks, this chart can also becomes quite bullish.
And the rest of the world?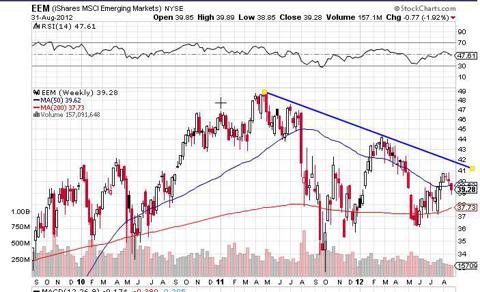 Europe stocks are fine so far waiting ECB this week, but emerging markets look weak. They are continuing to lag the Us market.
This is not a good news because it's difficult to imagine a big US market rally, with high volume participation, without signals from global growth in other markets.
Of course the US rally could materialize, but it would be just a "QE effect". You can ride it, but it's good to know that.
Finally, I opened a trade on Citigroup before Bernanke 's speech (you can see in my market talks), betting that financial sector will benefit by QE.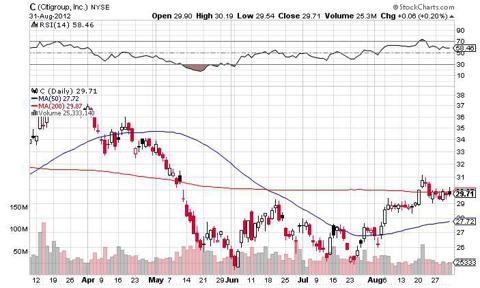 Basically I liked the daily chart: break above 29 after few days of tight consolidation. I sold a bunch of put @29 September at around 0.75. I hope they will expire worthless (or almost worthless). If Citi price will drop, I'll roll it betting /hoping that Bernanke put will push price up again at least once within end of 2012.