I begin this post with an alert on gold. As you know, I 'm quite optimistic about the future of gold within 2-3 years and I thought it was good to begin buying it again few days ago....
BUT
this week a signal that I monitored and never had a false signal since 2008 gave me a sell.
It doesn't signal that bull market is over, only that within 3-4 weeks a deep correction is highly likely, therefore I'd be cautious now (and on silver too).
Demark could give a 13TDbuy signal next week but probably I wont' follow it. I'm waiting for lower levels or for my indicator deleting the sell signal.
On the GLD, support level to monitor are around 160 and 150. I assign a 70% probability that 160 will be test and 35% for the 150 level.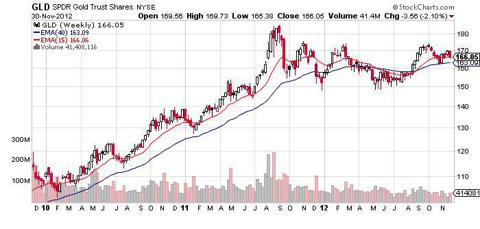 About general market, last week market reacted well. Even if volume were light (and i was quite negative..) , last Wednesday market had a reversal after Obama words. This means that buyers are still here (and not disappeared), waiting for a motive to buy.
Among stocks, I like Mastercard (NYSE:MA), it's a nice leader. Ithink to open a call spread soon.
To buy more broadly, I'd like to see more volumes coming in the market and improving breadth.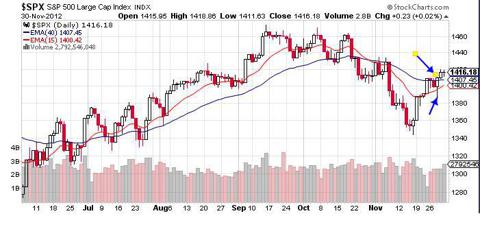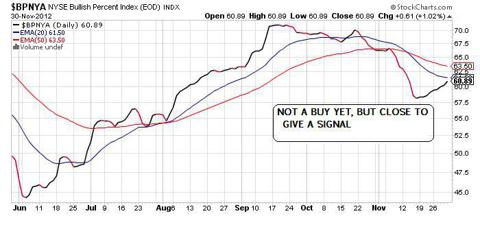 Disclosure: I have no positions in any stocks mentioned, but may initiate a long position in MA over the next 72 hours.