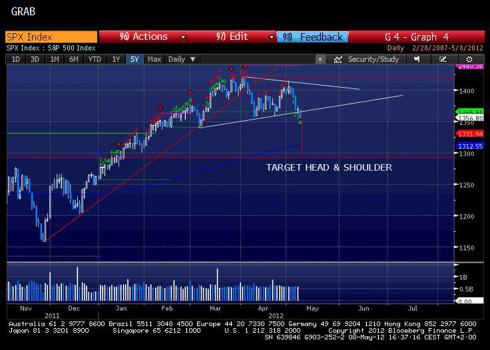 Update: it's not confirmed, because market didn't close yet below the neckline, but it seems H&S is on and target is 1300. Volumes are not theoretically perfect and still hope that S&P will recover today or within Friday, but I have to recognize it.
Head and Shoulder seems coming and the target is 1300. Hope market will rebound if get there. MM200 could act as support as well
Disclosure: I have no positions in any stocks mentioned, and no plans to initiate any positions within the next 72 hours.