We nailed WSM - here is the trade that went out to subscribers of The Analytical Trader on Monday, 3/18:
www.marketfy.com/product/use-both-fundam.../
We exited WSM with a gain of more than 10%. This is just one of many success stories. Since the launch less than two months ago, we have closed out 28 trades, generating a total portfolio gain in excess of 14% with an average win of 8% and an average loss of 2.5%: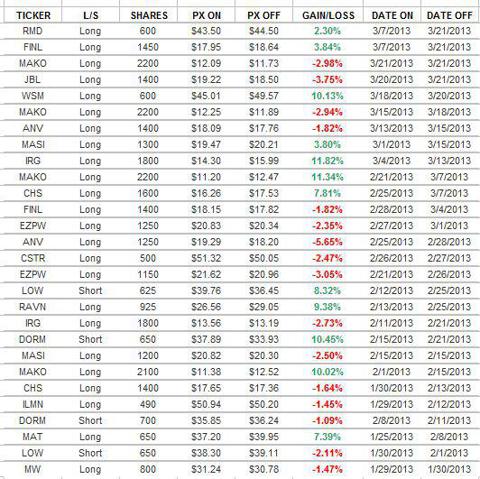 To find out the four trades we put on last week (three are still close to the entry price), visit The Analytical Trader. You can subscribe with a 30-day money-back guarantee and get the picks for free if you cancel. Alternatively, I am happy to not only give you the names but also the research behind it. All you need to do is visit the website and send me a direct message and mention Seeking Alpha and I will email you the information.