In February, I spent the weekend investigating an industry that was totally new to me following an eye-opening report by Infitialis. His hatchet job of MJNA's management team had several errors, but it sure got my attention. After looking into MJNA, I looked at several peers and published an article on President's Day (see listing below). I have spent many hours tracking the news and price action of MJNA and several peers subsequently. The stocks have plunged, of course, and likely still have more to go, as their market caps remain quite high. Here is how MJNA has performed since my first article: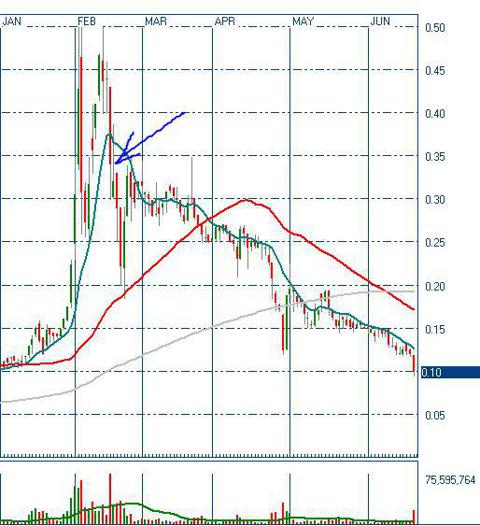 The stock has moved from .34 (and never traded higher than .35) to a new low today of .10, which leaves it as a complete round-trip from its 12/31/12 close.
Here is a table I shared in that first article: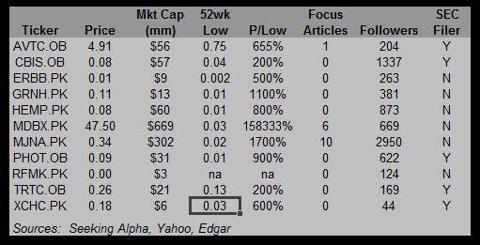 The carnage is massive. AVTC.PK is down almost 50% to $2.51 (after recently trading below $2), CBIS has fallen to below $0.04, and HEMP is all the way down to $0.024 (note that the market cap is actually a lot higher, as I described in the article). MJNA is down to $0.10 and MDBX trades at $27.50.
Here are the links to all of the articles I have written (from oldest to newest):
Disclosure: I have no positions in any stocks mentioned, and no plans to initiate any positions within the next 72 hours.
Additional disclosure: My only compensation has been the disclosed payments from the Seeking Alpha Premium Program. I have never traded personally in any of these stocks.