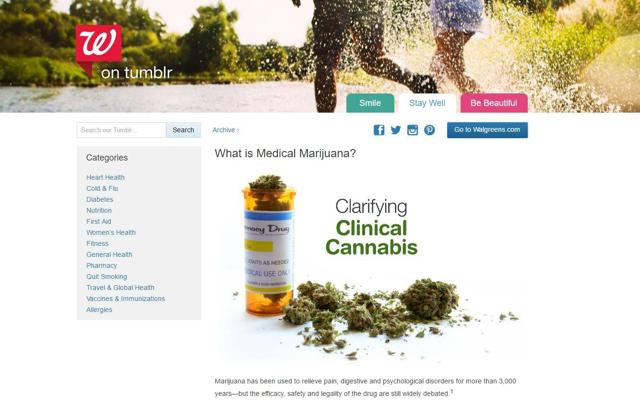 Chris Male of Anslinger Capital shared something today with our almost 4000 member LinkedIn group, Cannabis Investors & Entrepreneurs, that was just too good to be true. I dismissed it incorrectly as fake news, but indeed it is true: Walgreens (NASDAQ: WBA) sent out a blast email on April 26th discussing medical cannabis. The piece, "What is Medical Marijuana? Clarifying Clinical Cannabis", was written by Dahlia Sultan, PharmD, Resident Pharmacist, Walgreens and the University of Illinois at Chicago.
She shares basic information about medical cannabis that won't be surprising to those who are familiar with the potential medical benefits, but it actually suggested that those wanting more information should "talk to your doctor".
Disclosure: I/we have no positions in any stocks mentioned, and no plans to initiate any positions within the next 72 hours.