Buy-and hold, this once widely supported investment strategy has gone by the wayside as investors have watched the S&P 500 lose 25% of its value over the last 10 years. Gone, allegedly, are the days of buying companies like Procter & Gamble (NYSE:
PG
), Johnson & Johnson (NYSE:
JNJ
), AT&T (NYSE:
T
), and Chevron (NYSE:
CVX
), holding them for 10 years, and watching your retirement funds grow 8-10% year after year. According to many, success in today's market requires sector rotation, nimble trade execution and a nose for timing the market. It is my contention that buy-and-hold is still a viable strategy; only "hold" is no longer a euphemism for "have blind faith."  
The downturn in the market over the past 10 years was undeniably gut-wrenching for the equity investor.  Surely, a person approaching retirement has been less than comfortable dealing with the recent recession regardless of how much they have moved to fixed-income allocations as they aged. That said, the chart below makes a compelling case for long-term investment of Large Cap American Stocks.
It is easy to look at what has happened over the past 10 years and throw your hands in the air in frustration. Indeed, the uncertainty in the market is disquieting to anybody who believes in the old-school buy-and-hold strategy of investing. What is important to realize, is that holding an investment that no longer meets your investment standards is not a strategy at all.
 
People have come to believe that any investment grade bond is, by definition, safe. I'd argue that an unloved blue chip trading at less than 15 times its earnings-per-share is not only safe, but also likely to generate more total income over the next few years than any investment grade bond on the market. What's more, these companies have all out-performed their broader benchmark indices over the preceding 10 years.
B
lue chips like Johnson & Johnson (
JNJ
), Proctor & Gamble (
PG
), and Chevron (
CVX
) are available at relatively cheap prices, how great is the risk in buying and holding these securities?
I would never argue that these equities are without risk, only that they have a track record of generating massive amounts of cash, and paying sturdy dividends to boot. The "risk-free" U.S. Treasuries are paying out 2.6% annually over 10 years; meanwhile, all three of the above listed stocks offer yields of 3.2% or better,offer real potential for price appreciation, and the ability to liquidate the position if circumstances change.
So
buy
Procter & Gamble (
PG
), buy AT&T (
T
), buy Johnson & Johnson (
JNJ
), buy Chevron (
CVX
) and
hold
them until you don't like what you see anymore.
There is no mandatory holding period in today's buy-and-hold strategy.
If you or your advisor have done the homework and believe that you've got a winner, hold out as long as the facts remain the same. You may hold 10 years, you may hold 6 months; but the measured risk is worth the reward when compared with the best-case scenario in the fixed-income market over the next year (2% BP Capital Markets!)
The market can be cruel. You have to have a game plan that can weather these challenging markets. Whether that plan is in fixed-income, growth stocks, or blue chips like the charts you'll see below, you can and should feel comfortable buying and holding your game plan!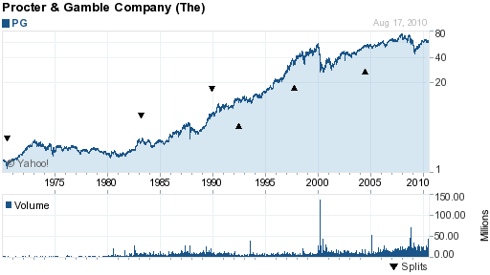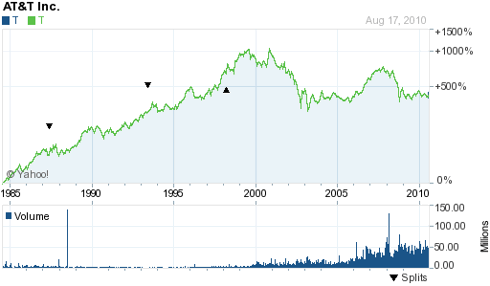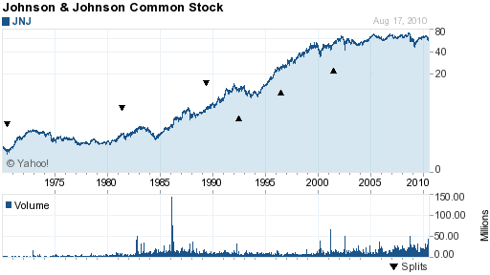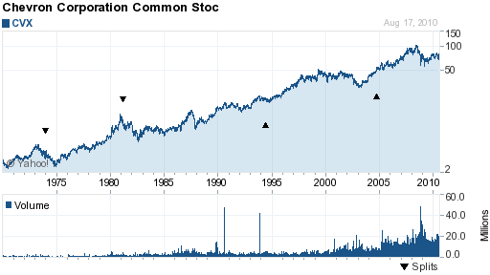 Disclosure:
No Positions