Whether you use technical analysis or not is not the point. The 200 day moving average is a very important technical indicator, for it tells us something about the long term prospects.
Every since Apple (NASDAQ:AAPL) broke above its 200 day average in early 2009, it has traded above ever since, only touching twice before on the border line. This time is the third time.
For investors wanting to buy the stock, I would wait several days or even weeks, to get a confirmation that the price action stays above the 200 day average, because if it doesn't, more than likely the stock will correct even more.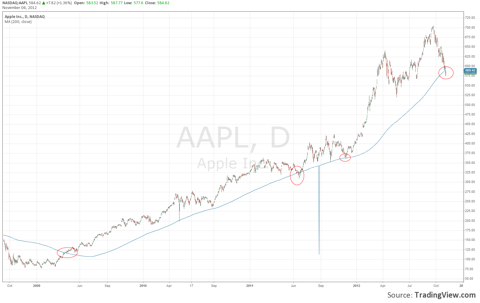 Disclosure: I have no positions in any stocks mentioned, and no plans to initiate any positions within the next 72 hours.