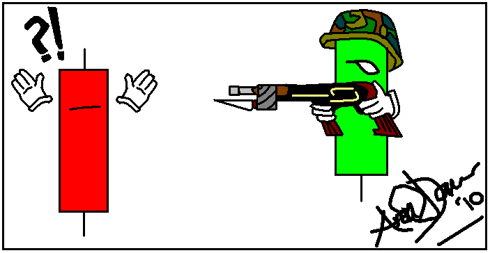 Markets ramped up today, contrary to the previous day. I think even the most creative media pundit would have trouble explaining the market events. One thing was certain, it was a tough day for shorting. Intel and JP Morgan found lows while Citrix and the majority of the market was in the green. With the ying yang nautre of the market, I wouldn't be surprised see to the reverse of yesterday's events tomorrow.
The early trading session of the day was definitely for going long. After the morning session, it seemed like we were in for a dump off. How wrong was I. The stocks dipped a bit then rallied up all over again, squeezing all the shorts along the way. The green candlesticks definitely won this day.
The market is pretty hard to predict right now. Being fairly green to the scene, I'm not really sure what to expect. 'Cause this new guy is scratching his head over this market action.
Disclosure:
No positions