Cigna (CI) dropped 10% and Express Scripts (ESRX) jumped 11% on Thursday morning.
The price action was driven by Cigna's planned purchase ESRX for $67 billion in cash and stock. Cigna will also assume $15 billion in ESRX debt. If executed, Cigna shareholders will own 64% of the combined firm, which will lead to expanded offerings and consolidated costs.
Before the deal, our analysis was that ESRX faced considerable risk. Looking at its market cycles, our outlook projected down to $70 for the near-term. The cycles are designated by the black semicircles at the bottom of the chart.
Express Scripts (ESRX) Stock Chart with Weekly Bars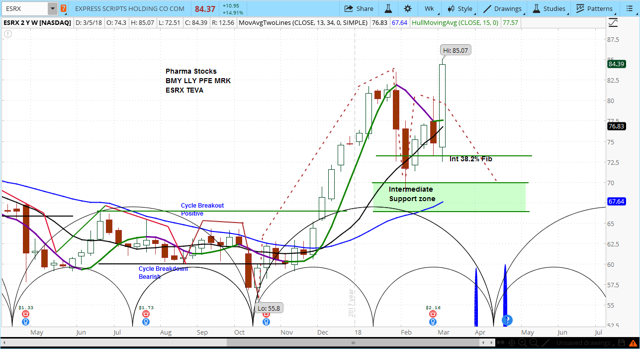 Our analysis of Cigna also suggested substantial risk, as the declining phase of its current cycle completes. Our target is for a continued drop to $170 in the near term.
Cigna (C) Stock Chart with Weekly Bars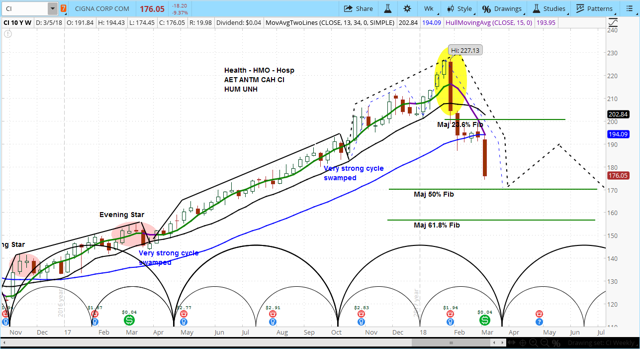 For an introduction to cycle analysis, check out a clip of our Big Picture Analysis, or visit askSlim.com and become a free Level 1 member for the full version. To receive notifications for our askSlim Market Week on Fridays, subscribe to our YouTube channel.