_____
Volt Information Sciences Inc. (NYSE:VOL) announced that it has received an additional extension for continued listing and trading of the Company's common stock on the New York Stock Exchange and has entered into amendments to the agreements relating to its $150 million accounts receivable securitization program.
The Company announced that it has received an extension from the New York Stock Exchange to file with the Securities and Exchange Commission its fiscal 2009 Annual Report on Form 10-K from December 31, 2010 to February 1, 2011.
Volt Information Sciences Inc. provides staffing services, and telecommunications and information solutions primarily in the United States and Europe. It operates in four segments: Staffing Services, Telecommunications Services, Computer Systems, and Printing and Other.
_____

Power3 Medical Announces Update on Upcoming Acquisition of Rozetta-Cell Life Sciences
Power3 Medical Products, Inc. (OTC:PWRM), a leading proteomics company focused on the development of innovative diagnostic tests in the fields of cancer and neurodegenerative diseases, this morning announced that company management believes it is making great progress in its focus on the development, sales, and marketing of its proprietary innovate diagnostic tests for breast cancer, pancreatic cancer, ovarian cancer, colon cancer, and certain neurodegenerative diseases, such as Alzheimer's and Parkinson's, to name a few.
In addition, Power3 is a party to several litigation matters, most of which relate to various toxic debt instruments that were entered into by Power3 several years ago when it operated under the tenure of Chairman and CEO, Steven B. Rash.
Because current management believes these toxic debt instruments are responsible for Power3's depressed stock price and have distracted the company from its mission, Power3 plans to settle as many of these nagging lawsuits as possible prior to the completion of its merger with Rozetta-Cell Life Sciences, Inc.
As for those lawsuits that cannot be speedily resolved, Power3 will continue to rigorously defend its position. For example, one such lawsuit involves Neogenomics, Inc., which was recently granted a motion for summary judgment with respect to an amount due under a convertible debenture. Power3 intends to appeal this decision.
"We are very excited to be finally ridding ourselves of litigation that has plagued us for several years now," stated Ira L. Goldknopf, President and Chief Scientific Officer of Power3 Medical Products, Inc.
"We have big plans for the future beginning with our upcoming acquisition of Rozetta-Cell and are about to enter a long and substantial growth phase marked by advances in our science and intellectual property. Given the imminent nature of many of these transactions and breakthroughs, we have decided, in consultation with the financiers of Rozetta-Cell, that the best course of action for Power3 is to settle many of these lawsuits so that we can focus our attention exclusively on the acquisition of Rozetta-Cell and the development of our combined businesses after the merger."
Rozetta-Cell Life Sciences, Inc. is a medical biotechnology company that focuses on the delivery and imaging of stem cells during therapy. Power3 plans to effect the acquisition of Rozetta-Cell by merging Rozetta-Cell with and into Power3, with Power3 remaining as the surviving company.
The acquisition of Rozetta-Cell is expected to be completed in February 2011.
About Power3 Medical Products
Power3 Medical Products, Inc. is a leading bio-technology company focused on the development of innovative diagnostic tests in the fields of cancer and neurodegenerative diseases such as Alzheimer's disease, Parkinson's disease and amyotrophic lateral sclerosis (commonly known as ALS or Lou Gehrig's disease). Power3 applies proprietary methodologies to discover and identify protein biomarkers associated with diseases.
Through these processes, Power3 has developed a portfolio of products including BC-SeraPro™, a proteomic blood serum test for the early detection of breast cancer for which it has completed Phase I clinical trials, and NuroPro®, a proteomic blood serum test for the detection of neurodegenerative diseases, including Alzheimer's, Parkinson's, and ALS diseases, for which it is currently engaged in Phase II clinical trials. These tests are designed to analyze an individual's proteins to detect the presence of disease, a patient's disease progression, a patient's response to a particular drug, and the mechanisms of disease present in the patient for optimal targeted therapy.
To learn more about PWRM visit: http://www.Power3Medical.com
_____
AMR Corporation (NYSE:AMR) announced that American Airlines will discontinue displaying and selling fares through Orbitz (orbitz.com) and its subsidiary Orbitz for Business. Tickets for travel already purchased through Orbitz remain valid but changes must be made through American Airlines reservationsTickets for travel on American Airlines and American Eagle – including all international and domestic classes of service – are widely available through a number of outlets, including American's own website, AA.com, which features our Lowest Fare Guarantee.
AMR Corporation, through its subsidiaries, operates as a scheduled passenger airline in the United States. The company, through its principal subsidiary, American Airlines, Inc., provides scheduled jet service to approximately 160 destinations.
_____
Global Hunter Corp. (TSX.V:BOB)(FSE:G5D) is pleased to announce that it recently completed a surface sampling program at La Corona de Cobre. The program was designed to collect surface samples from the numerous prospective shear zones. This will aid in the definition of drill targets to expand on the copper oxide mineralization. Global Hunter has collected approximately 250 samples from the shear zones listed below. The shear zones and areas of alteration that have been sampled (from East to West ) include the following zones: El Manto; La Golondrina; Cerro Borracho; El Tazon; La Copa; La Varrilla; Et Tazon; Vino Fino; Abisinia; and Las Posadas.
Copper was one of the first metals ever extracted and used by humans, and it has made vital contributions to sustaining and improving society since the dawn of civilization. Copper was first used in coins and ornaments starting about 8000 B.C., and at about 5500 B.C., copper tools helped civilization emerge from the Stone Age. The discovery that copper alloyed with tin produces bronze marked the beginning of the Bronze Age at about 3000 B.C.
Copper is a ductile metal, with very high thermal and electrical conductivity. Pure copper is rather soft and malleable, and a freshly exposed surface has a pinkish or peachy color. It is used as a thermal conductor, an electrical conductor, a building material, and a constituent of various metal alloys. Copper is easily stretched, molded, and shaped; is resistant to corrosion; and conducts heat and electricity efficiently. As a result, copper was important to early humans and continues to be a material of choice for a variety of domestic, industrial, and high-technology applications today.
The samples will be collected from outcrops along the entire strike lengths of the shears and have been shipped to ALS Chemex Labs in La Serena Chile for analysis. Results will be released as soon as practical after they have been received. These shear zones can be traced on surface for hundreds of metres, with the longest being Vino Fino, which has been mapped for over 6,000 metres. Local miners are currently extracting ore from several shear zones on the property and transporting it to Enami for processing.
Molybdenum is used in certain nickel-based alloys, such as the "Hastelloys(NYSE:R)" which are heat-resistant and corrosion-resistant to chemical solutions. Molybdenum oxidizes at elevated temperatures. The metal has found recent application as electrodes for electrically heated glass furnaces and forehearths.
The metal is also used in nuclear energy applications and for missile and aircraft parts. Molybdenum is valuable as a catalyst in the refining of petroleum. Molybdenum has found applications as a filament material in electronic and electrical applications. Molybdenum is an essential trace element in plant nutrition; some lands are barren for lack of this element in the soil.
Molybdenum sulfide is useful as a lubricant, especially at high temperatures where oils would decompose. Almost all ultra-high strength steels with minimum yield points up to 300,000 psi (lb/in.2) contain molybdenum in amounts from 0.25 to 8%. Biologically, molybdenum as a trace element is necessary for nitrogen fixation and other metabolic processes.
Molybdenum's strength and resistance to expanding or softening at high temperatures is particularly sought after in critical areas where high temperatures are common, such as in nuclear power plants and aircraft engines.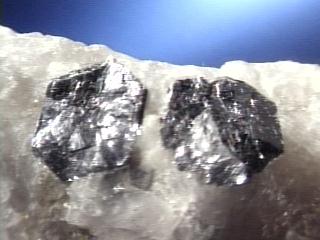 The surface sample results in conjunction with previous geophysical work completed on the property Global Hunter intends to prepare a multi-hole drill program on the shear zones scheduled to begin early 2011 as part of its ongoing evaluation of its Corona de Cobre project. 
In addition to sampling and drilling of the prospective shear zones at La Corona de Cobre mentioned above, Global Hunter will continue its work on the Las Posadas resource over the coming months and will provide a summary of its progress as information becomes available.
_____
Krispy Kreme Doughnuts Inc. (NYSE:KKD) announced that Krispy Kreme Doughnuts, Inc. (NYSE:KKD) is scheduled to present at the 13th Annual ICR XChange Conference at the St. Regis in Dana Point, California on Thursday, January 13, 2011.
The presentation is scheduled to begin at 9:40 a.m. (NYSEARCA:PST) and will be webcast from the Company's website, krispykreme.com. The webcast will also be archived and available via the Company website.
Krispy Kreme Doughnuts, Inc. operates as a branded retailer and wholesaler of doughnuts and packaged sweets. It engages in owning and franchising Krispy Kreme doughnut stores, which make, sell.
_____
*******************************************
Sign-Up For Free Stock Alerts At http://crwepicks.com/signup
*******************************************
THIS IS NOT A RECOMMENDATION TO BUY OR SELL ANY SECURITY!
Disclaimer: Never invest in any stock featured on our site or emails unless you can afford to lose your entire investment.The CRWEPicks.com publisher and its affiliates and contractors are not registered investment advisers or broker/dealers. Our disclaimer ( http://crwepicks.com/disclaimer ) is to be read and fully understood before using our site, reading our newsletter or joining our email list. Release of Liability: Through use of this website viewing or using, you agree to hold CRWEPicks.com report and Crown Equity Holdings, Inc. CRWE, its operators, shareholders, employees and/or contractors harmless and to completely release them from any and all liability due to any and all loss (monetary or otherwise), damages (monetary or otherwise) that you may occur. ( read more ) Rule 17B requires disclosure of payment for investor relations. Crown Equity Holdings Inc. (OTCPK:CRWE) is a newswire as well as an IR and PR firm. Crown Equity Holdings Inc. (OTCPK:CRWE), in some cases, provides media advertising and public awareness for both public and private companies, as well as disseminating news. As such, in some cases, when Crown Equity Holdings Inc. (OTCPK:CRWE) advertises for a particular client, Crown Equity Holdings Inc. (OTCPK:CRWE) charges an advertising fee which it must disclose under 17B. The fee may be in cash, in free trading stock or in restricted stock. Crown Equity Holdings Inc. (OTCPK:CRWE), if paid in stock, can and may sell those securities during the advertising period.
Crown Equity Holdings Inc. (OTCPK:CRWE) has received 1,000,000 shares 144 restricted stocks for IT department services and 2,000,000 shares (free trade) for 12 months of video production from Power 3 Medical Products Inc. (OTC:PWRM).
Crown Equity Holdings Inc. (OTCPK:CRWE) has received twenty-five thousand dollars in cash from Global Hunter Corp. (TSX Venture Exchange (TSX.VOB) and the Frankfurt Stock Exchange (FSE:G5D)) for 30 (thirty) days of advertising, as well as for assistance in becoming a fully reporting publicly trading Bulletin Board company.