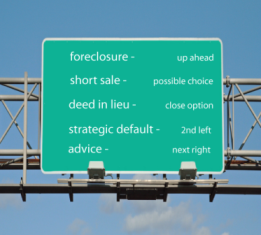 Understanding a deed in lieu is fairly simple. You give your lender the house and they call it even. No more balance due on the loan. 
Advantage to the borrower -- immediate release of all indebtedness  
Advantage to the lender - lower costs vs. a foreclosure or bankruptcy
In an article by Kenneth R. Harney of the Washington Post he tells us this transaction could be wrapped up in as little as 30 to 45 days. You can read his article in the Washington Post.
HUD also has a FAQ page on their website with some great information.               You can find that article by clicking here. 
George Souto has a very informative comparison regarding the effects of short sales and deeds in lieu. You can find his post here.  
Ralph Thomson has supplied us with a sample deed in lieu request letter. You can find that letter here.


MORTGAGE ADVICE - PROBLEM SOLVER 
High Quality Advice - Proven Results
Disclosure:
no positions