The semiconductor equipment market will begin its recovery by October 2009 based on proprietary leading indicators, according to the report "The Global Market for Equipment and Materials for IC Manufacturing," recently published by The Information Network, a New Tripoli, PA-based market research company.
These proprietary leading indicators, which determine inflection points in economic activity and which The Information Network utilizes to show turning points in semiconductor equipment sales have turned positive, indicating that an upturn in equipment sales will begin by October. The Information Network has been using these indicators since 2000 and they have proven to be highly quantitative metrics in every forecast the company has given, and in nearly every given year the company has not had to change its forecast midstream.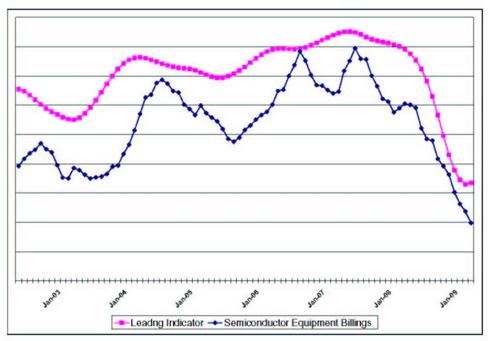 The Information Network predicts the semiconductor equipment industry will drop 33% through 2009, but will rebound 15% in 2010 and grow an astounding 44% in 2011.

Objective, concrete evidence comes from the positive activity in The Information Network's proprietary leading indicators in the U.S.  Both its long and short indicators turned up in late 2008, pointing to a business recovery cycle and giving visibility that the days of the recession are numbered. 

As I successfully predicted in my SeekingAlpha article of May 27 that Mainland China's cross-straits investment in Taiwan will help the island country to survive the global crisis and at the same time help fix its own IC market, Taiwan has now reversed its stance and is considering allowing 300mm fabs in China. These actions will spur the equipment market in China, which has historically been utilizing refurbished 200mm equipment in its fabs.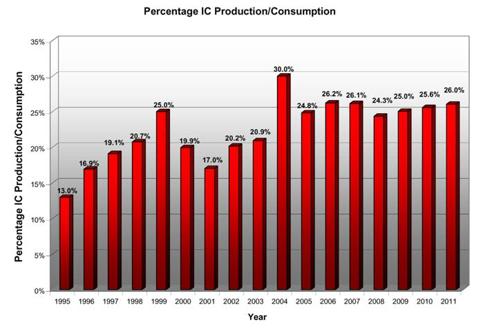 As the recession eases, companies and consumers will unleash pent-up demand and make the electronic purchases driving the semiconductor market, which has already turned positive.

For SEMI and CHINA sections