With the recent developments regarding (NASDAQ:NUAN) and the stock trading @ $19.25 today, I decided to buy back the June 18 calls for $1.27 -- these were originally sold for .35. Then sold the July 19 calls for $1.18 .. For a net gain of .26
The net result as shown in the table below is that we keep the NUAN position going and rather than take a $600 loss on the sale of the shares @ 18 this week, (original cost was $18,600) we now have an opportunity to take a $400 profit if in fact the shares are now called in July @ 19 .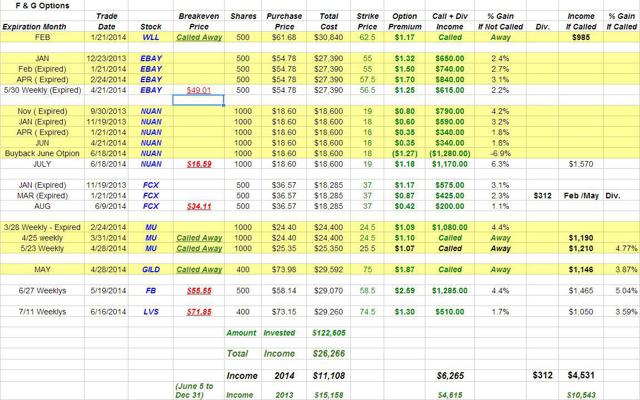 This is an actual Portfolio -- all trades can be seen here in this blog.
Best of Luck to all....
Disclosure: The author is long NUAN, GILD, LVS, FCX, EBAY.