This past week the FB Weekly option that we sold on May 19th resulted in our shares of FB being called away - A 5% profit of $1,465 in a 5 week period.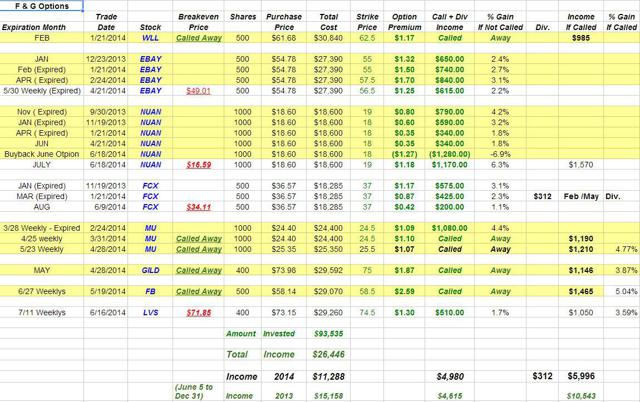 Total Income since portfolio inception date of June 5 2013 is now $26,446.
A 26.5% gain on the original $100,000, investment compared to the S & P's gain of 21.8% in the same timeframe..
I will be putting some of that $33,000 in cash available to work during next week.
Please not this is an actual portfolio, all trades are documented here in this blog..
Best of Luck to all..
Disclosure: The author is long LVS, FB, NUAN, FCX, EBAY.