I purchased 1500 shs of (NASDAQ:NVDA) today and sold the July 25 weekly calls with a strike price of 19 for $.36 today. NVDA is deeply oversold and it has a current yield of 1.8% . If called, the position will yield 3.4% for the 24 day holding period.. 1.9% if not called..
Excellent risk/reward....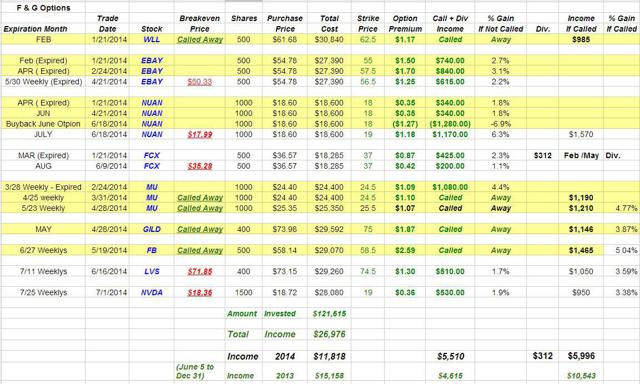 Please note this is an actual portfolio, all trades are documented in this blog..
The initial investment of $100,000 on 6-5-13 (portfolio inception) has now grown to $126,796..
Best of luck to all..
Disclosure: The author is long NVDA, LVS, FCX, EBAY, NUAN.
Additional disclosure: I am long numerous equity positions - all of which can be seen here on my Instablog."It is my intention to present an introduction to these securities and state my intent and position. It should be used as a 'Starting Point' to conduct your own Due Diligence before making any investment decision.