A method I use for determining when to buy (NASDAQ:TVIX) protection issued a signal 2 days ago, indicating a market on close buy today. The closing trading price was $5.88. I do not have time to get into any specifics, but I want to start tracking this method publicly. So, I am posting prior to market open on Wednesday. My back testing and trading history on this method is extremely limited - so this is by no means a recommendation to buy along with me. It is simply the beginning of my documentation of this method.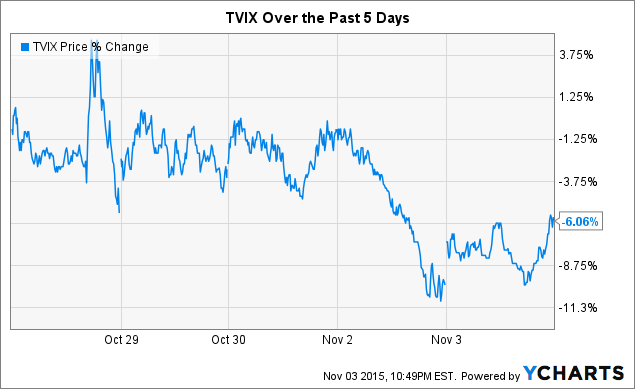 TVIX Price data by YCharts
Disclosure: I am/we are long TVIX.