A CNBC report that rockets were fired at an Iraq airbase housing U.S. troops sent the Dow Jones futures down by over 300-400 points. The market's arrogance in ignoring recent heightened tensions may prove costly.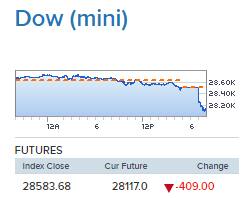 Source: CNBC
Value investing may come back in style for long-time investors that survived 2008/09 or the Y2K bubble before that (in 2000). Search far and wide for value. 
Why? 

The market never reached the next point of the business cycle. So, investors of 10 years will not have experienced any bearish market in that time. New investors who started last year will learn the difference between luck and skill this year.
Have a good risk mitigation strategy and play defence this year. Stay invested. 
Join Do-It-Yourself (DIY) Value Investing today and get exclusive content of two contributors for the price of one. 
Stone Fox Capital joins DIY Value Investing.
Background
Mark Holder has written for Seeking Alpha and various other financial sites since 2008. In 2010, Stone Fox Capital Advisors, LLC was formed as a registered investment advisor or RIA. Mark Holder graduated from the University of Tulsa with a double major in accounting and finance. Mark passed the Series 65 and has his CPA and has over 25 years of investing experience.
More details can be found about Stone Fox Capital at outfoxthestreet.com. 
>>> Join DIY Value Investing now!
Out Fox Model
The primary benefit of a second contributor to the DIY Value Investing service is a second model to provide subscribers with more investing ideas. Chris Lau will continue running the DIY model and Stone Fox Capital will now run the Out Fox model that will be introduced over the next couple of weeks.
This author is best known for his AMD (AMD) buy idea that rose 300% in his 2018 article. Although my call to buy AMD by more (I will taunt him about that), that return took a LOT longer at 1500 days (7 years).
Stone Fox is also known for his bearish call against cannabis but he was bullish before the sector peaked: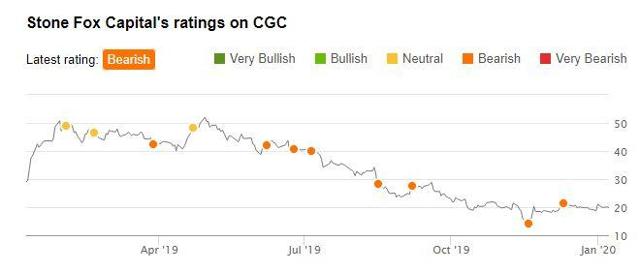 Source: SA Premium
Update on AMD
Though I am long-term bullish on AMD's prospects, the stock may reach my downside target tomorrow.

Bottom line on DIY Value Investing Marketplace
Rite Aid's (NYSE:RAD) four-bagger and Baush Health's (BHC) returns over the years gave the highest rankings but as markets shift, investors need to re-allocate accordingly.  
While we are both ranked in the Top 50 by TipRanks, this changes based on our accuracy of calls. So, shifting in income stocks when stocks fell in late 2018 returned us 20-30%. These were the DIY picks: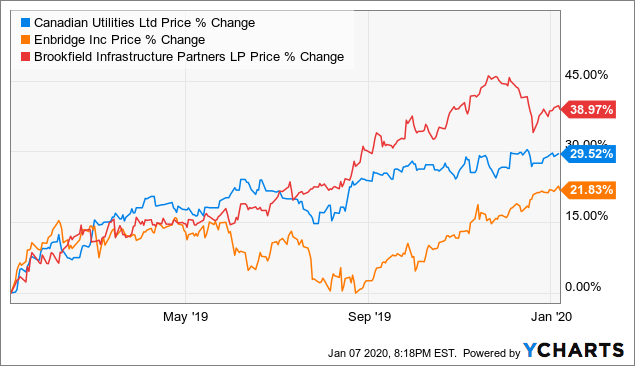 Above stocks: Enbridge (ENB), Brookfield (BIP).
For 2020, The Top DIY Value Ideas will be overweight in energy. The latest conflict just happen to be a catalyst re-igniting the oil resurgence that paused over five years ago.
What Will Stone Fox's portfolio hold? Join now to find out before subscription rates rise.