Welcome to the January Effect people. When penny stocks flow like wine and the profits roll like... PROFITS! January is typically a very strong month in the small cap and penny stocks arena as we have seen in the past few weeks. Its Also been hot for Katherine Webb! And Her Twitter Account!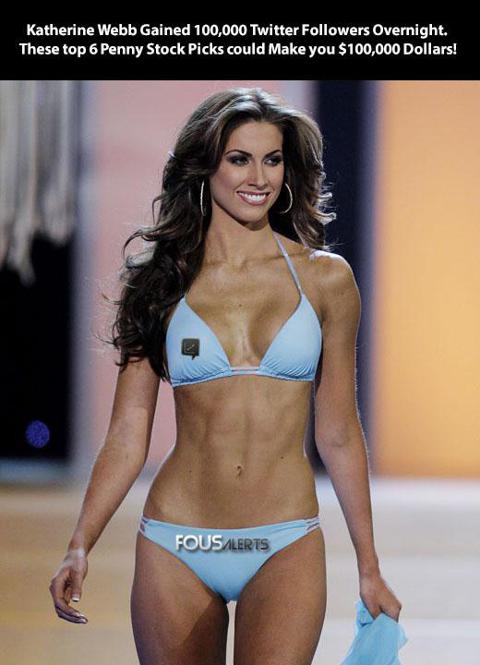 But First lets Talk Hot Stocks. Such as $PPHM rallying over 100% within 3 days of my real time FOUSALERT to my subscribers! Why did i buy this stock? Because its a FOUS4 pattern. That is ALL I TRADE. Take my stock market class and within 14 hours you could have what it takes to get rich. I've Made $357,000 in the last two year trading these same patterns.
But there are always and still are huge opportunities right around the corner. So lets take a look @ the top 6 penny stock picks that i am watching right now and could be the next big play.
Penny Stock #1 - ZLCS
This already broke out above its initial buy trigger in the mid .70s but is now pulling back to support getting ready for could be round 2 and a break to new highs and head towards a short term profit target of $1. Biotechs are the hottest stocks in the market right now so keep your eyes closely on this one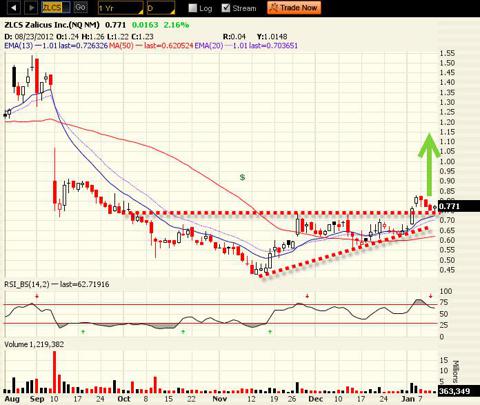 Penny Stock #2 - TXCC
This stock has been brutally beaten down but finally got some big volume in on the buy side today. And guess what. Its January. So momentum here is hot as this closed @ highs of the day. Same short term target of 1+ here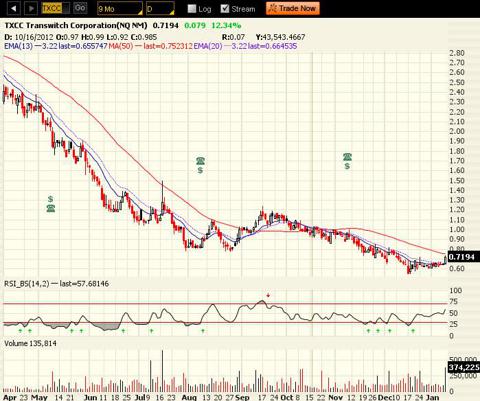 Penny Stock #3 - TZYM
Two HUGE days of volume pushing this biotech stock. Just broke the 13 and 20ma's so the short term trend is now moving into the favor of the bulls for the first time since its huge gap down. Plenty of upside potential here still on watch for a trade. Almost pulled the trigger in the high .50's today but hesitated.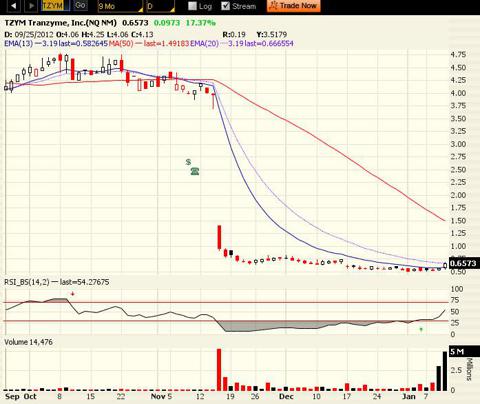 Penny Stock #4 - CRME
Another strong biotech stock here with a recent surge in volume and trend. This is a very bullish FOUS4 pattern in pre breakout stage. Riding a solid bull trend along the 13ema. The actual breakout trigger isn't until .53 but i took initiative and I'm anticipating a breakout here coming up. I alerted long CRME today to my subscribers. To get the play by play of how im trading this stock SIGN UP HERE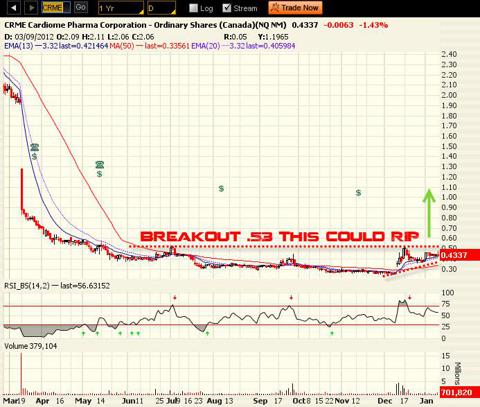 Penny Stock #5 - APPA
this sucker is an OTCBB stock so its risky biz.. but.. this thing has some huge potential Check out our trade on CTIX which was a 100% runner from my firs buy alert and we killed it right into the closing on 2012 on that stock. Then there was TTNP which i called out but never pulled the trigger. Now up 70% .. I think APPA could be the next big OTCBB biotech stock runner. Looking for a potential entry on this one. FDA news coming up .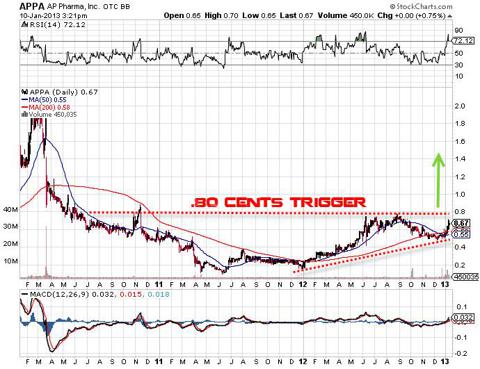 Penny Stock #6 - BCRX
Lots of stocks get a little hectic right @ the breakout point. As we saw with BCRX. Hit the FOUS4 revival breakout spot in the 1.70 area but got halted by resistance @ the 50ma and failed to hold a strong close. But doesn't mean this stock is done. Its still riding a bullish trend a long the 13ema so as long as that holds up there is a high probability that this will make another run towards $2/share and higher imo. Im long BCRX.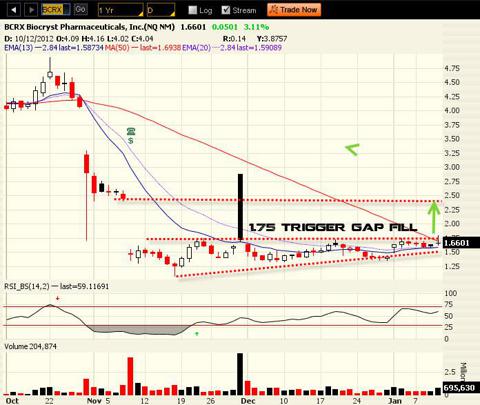 So as you can see there some HOT STOCKS OUT THERE!. Almost as hot as katherine Webb's Twitter account? You hear this story? If you haven't.. You are a hobbit and need to get out of your cave.
Brent Musburger made some comments during the National Championship Game which everyone flipped out about that weren't even inappropriate whatsoever. Shes hot... so what. I'd bang her too. And now everyone wants to because shes the hottest thing in the media right now. If i was her boyfriend , Aj Mccarron , Alabama's starting QB, I don't know if i would feel cool right now or annoyed of her getting the spot light when i just won the championship! So much so she gained over 100,000 twitter followers overnight due to the media making this the hottest story surrounding the national championship game . Probably because the game was so effin boring...... Anyways. Lets make thousands of dollars off these stocks. ok? GO .