Following Wall Street yesterday disastrous move, markets tanked hard across Asia today. China down -2.36%, Hongkong down -0.11%, Taiwan down -2.56%, Singapore down +0.13, Japan down -1.66%, South Korea down -1.50%, Australia down -1.40%, and India down -0.72%. One breaking news from Asia came from Japan; Japanese Finance Minister Yoshihido Noda stated that he is prepared to take "propriate action". Analysts said this is the Finance Minister's strongest language to date, due to the fact the the Yen climbed against the dollar to the highest level in fifteen years since 1995. The yen retreated in today trading session on speculation that Japanese government will intervene for sure. Japan is export-driven economy; analysts thus believe its government can't afford to let the Yen appreciate much further.
US equities plummeted further after another depressing Housing data released at 8AM EST.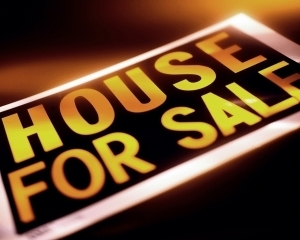 July median new home sale prices of $204,000 is the lowest in 61/2 years since 2003. If that is not bearish enough, we have July new home sales down -12.4% versus it was up +12.1 in June. Annual rate for July new home sales set their slowest pace on record, shattering investors' hope for economic recovery.  However, the S&P reversed the course of losses to close in green to 1,055.33, up +0.33% by the closing bell. Wall Street participants now speculate on Housing stimulus and covered their short positions; however, traders take profit quickly. There is a disbelief that the market can see any real move until after the Labour Day as many fund managers and traders are still on vacation. Tomorrow Wall Street is looking forward to the Weekly jobless claims report and the GDP report on Friday.
Needless to say, the market is struggling day by day and even tick by tick because important components of a bull market is missing. The bears have the upper hands for every single reason: extreme bearish sentiment in both small individual investors and high-net-worth investors, macroeconomic datas showing a serious weakenning of economic recovery, and the charts are ugly everywhere. The dog days of summer will not end very soon; we are sorry to say we don't see any respectable rebounding until the low-volumes-trading season ends and macroeconomic conditions improve.
We have been bearish throughout  most of  the summer; however, we believe Midterm Election could be a positive catalyst for US equities. We share the same view point with many prominent Wall Street analysts and fund managers that the market is undervalued, trading at a forward PE of 11.72. Having said that, investors might want to wait for the right entry point as technical selling and HFT or High-frequency trading surely dictates the market at the moment. Critical supports now are 1050, 1025 then 1010. Resistance is 1070-1080 range where traders will look to reshort at these levels; the 50d-MA 1089 range is "another brick on the wall". On that note, please take care everyone.
Best regards to all, and good luck in your trading.

 
Disclosure:
No positions