U.S. equities were on fired across the board today as Bank of Japan surprised the market. Tuesday BOJ made a sudden move to keep rates near zero. In addition, the bank said it is setting up 5 trillion yen or 60 billion fund to buy government's bonds and other related assets. Bank of Japan Governor Masaaki Shirakawa said BOJ would consider expanding more fund if necessary.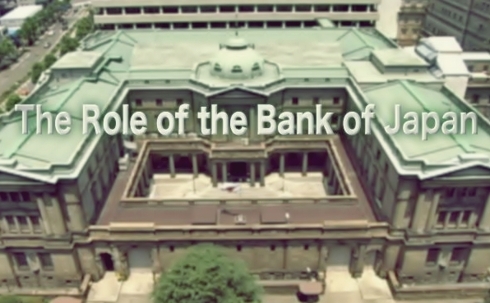 News of BOJ and quantitative easing around the world lifted investors' sentiment. In addition to that, U.S. macroeconomic data also had a surprise to the upside. September ISM non-manufacturing index was 53.2. This is bullish as Wall Street economists' expectation was 51.8 and August data was at 51.5. 
The S&P 500 closed at a fresh 4 month high, up +2.09% to 1,160.75, Nasdaq up +2.36% to 2,399.83 and the DOW up +1.80% to 10,944.72. The financial sector was especially bullish in today trading session. The Financial Select Sector SPDR index (NYSEARCA:
XLF
) up +2.29% to $14.73 with strong volumes, 132.55 millions shares traded versus 3-month average volume of  77.78 million.  
JP Morgan firm has issued a bullish call for big banks on Tuesday, citing "in regard to earning season in October, large cap banks to top Q3 expectation". Celebrity banking analyst Meredith Whitney at Meredith Whitney Advisory Group gave a "neutral" comment in regard to big U.S. financial institutions. She called them as "boring", citing there would not be much downside in Q4. This is a "surprise call" from the analyst who has been very bearish on banks.
Technically, good news for the bull, the critical resistance 1150 has been lifted. The SPDR S&P 500 (NYSEARCA:
SPY
) up 2.01% to 116.04 with strong volume, 228.24 million shares versus 3 month-average of 203.55 million share. Next target for the S&P 500 are MAY high at 1170 range and 1200 range. Next supports are 1150 and 1130.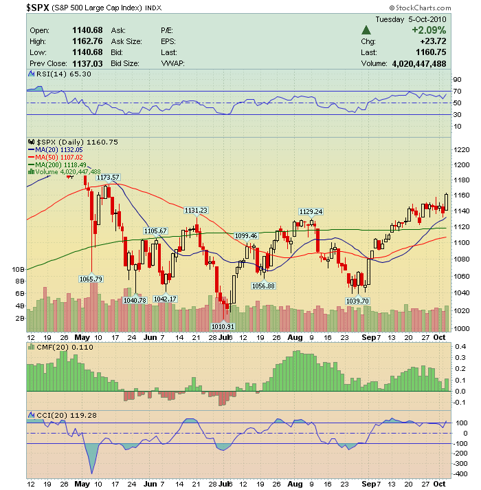 Best regards to all, and good luck in your trading.
Disclosure: No positions in stocks mention at the time of writing.