I was recently at the 10th anniversary Bangalore INDIA Bio (NASDAQ:BIB) conference and Exhibition in Bangalore, India. TVG launched it's BioPartnering India conference as part of the BIB conference which attracted over 700 delegates and the exhibition was visited by over 6000 people.  There is a lot of energy and enthusiasm and commitment for the biotech industry in India. To give you some idea of the scale of preparations that are being made for the growth of the biotech sector in India, each year the country produces over one million engineering graduates, and it is foreseen that India will harness this skill to develop products which span biotech (NYSE:BT), information technology (NYSE:IT), and devices. 

This awesome statistic was presented by Prof. Samir Kumar Brahmachari, Director General of the Counsel of Scientific Industrial Research (CSIR), who reports to the Indian Prime Minister and guides government biotech policy.  Prof. Brahmachari in conversation, reported to me that India is committed to a rapid expansion of the biotech industry as a mechanism to lift millions of people out of poverty and transform India into a knowledge-based economy.  
 
Related Report:


Global pharma looks to India: Prospects for growth 
(PriceWaterhouseCoopers)



The number one priority for the Indian government and many Indian families is education. With this as a background,  I was fortunate to chair a panel which explored the research collaboration between AstraZeneca and Jubilant Organosys Ltd.  The collaboration is referred to as "JAZ".  My panelists Dr. Sri Mosur, CEO & President of Jubilant and Dr. Jit Patel, Director SPBD Neuroscience for AstraZeneca. The JAZ collaboration has been operating since being announced on May 5, 2009.  The panelists spoke about the who, what, how, and why of their research collaboration, with detailed analysis and invaluable insights on the risks and rewards experienced thus far.  JAZ focuses on delivering novel drug candidates into AZ's pre-clinical pipeline.  Under the shared risk-reward collaboration, which will initially focus on the neuroscience area, Jubilant aims to deliver a steady stream of discovery programs to AstraZeneca. Dr. Patel, Dr. Mosur and I all believe that India is fast becoming a biotech giant, and that more deals between Indian life science companies and big pharma will be formed.  The JAZ deal illustrates the benefits of India as a center of "affordable innovation".
Dr. Kiran Mazumdar-Shaw, Chairman & Managing Director Founder, of Bangalore-based Biocon spoke as Chairperson of the Vision Group on Biotechnology for the State of Karnataka. She remarked that the crucial pieces of infrastructure are being put in place in the Bangalore area which will make India an increasingly important destination for pharma and other life science enterprises. She has a vision of the future of India as a technology leader, as part of a global innovation value chain. The English language unifies educated Indians, and a vibrant democratic system enables society to process the huge technological waves that are sweeping India, an ancient culture that is rapidly modernizing, without losing its central value system. 
  
How this all plays out for life science companies, in India and abroad, is crucial. They ask the practical question: "what is affordable innovation and how can it benefit my company?" Affordable innovation simply means cost advantage, innovation, and partnership skills.  India has been a little slower than its Asian competitors to develop a world class biotech infrastructure, however it is rapidly gaining momentum and there is a clear commitment being made by the government and the private sector to nurture home-based talent,  to bring back members of the Indian diaspora, and to build partnerships between India and foreign companies.  Major infrastructure projects are being constructed including new airports major roads, and science parks combined with residential units, comparable with similar features in China for example.  I expect to see India featured in the industry news more frequently (see related news below) as the investments that have been made in the Indian biotech sector pay dividends.
Related news:
Novartis, Sanofi Pursue `Cash Machine' in Indian Countryside (bloomberg)
Boom spurs India's biotech industry to hatch expansion plans (FierceBiotech)
Abbott Makes Play for Bigger Piece of India's Pharma Market (The Wall Street Journal)
Big Pharma Eyes India (Seeking Alpha)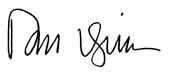 Dr. Robert Lee Kilpatrick – Biotech Gadfly
Disclosure:
"No positions"