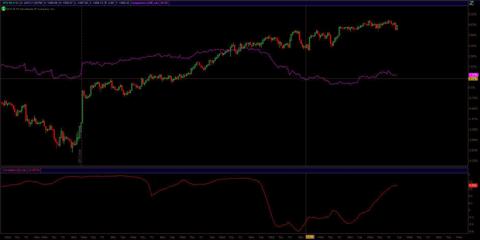 Last month I highlighted the Vix with the S&P warning of a possible top. Now I wish to show the correlation of the S&P with Junk Bonds. Usually when the correlation comes back from a negative extreme the S&P goes the way of the Junk Bond ETF. If JNK should break through the low set a few weeks ago we could see some selling in the S&P index. However, if JNK begins buying up we could still see some upside. Of course this is just an idea as sometimes these two break apart and do their own things.
It will be interesting to see how these two market behave this week, and if JNK can give us any clues.
Disclosure: I have no positions in any stocks mentioned, but may initiate a short position in SPY over the next 72 hours.