Well, an investor should do homework and needs data for it. Recently I analyzed CRRC. Company attracts my attention as publisher which expands to cloud computing. Fortunately I have free access to different data sources due to ...., so I took data from them.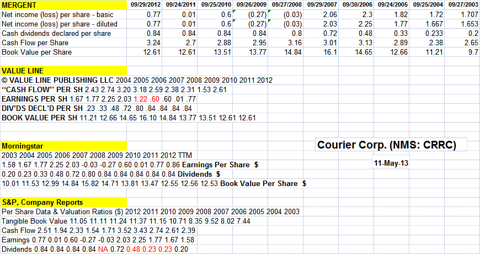 As you can see from the picture data from different sources are not consistent. IMO it is quite bad, especially for investors who pay for these numbers.
It seems that Morningstar and Mergent have more clear data then other sources. So double check numbers......
13 May 2013
Disclosure: I am long CRRC.