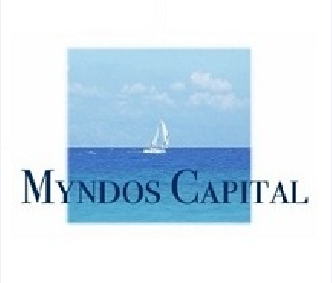 Until a few weeks ago it seemed as though the FED was preparing to list interest rates mid year. This did not materialize however, and the spread between long and short term rates remained historically low. This will probably prove to be a great challenge for policy makers in the years to come, as some of you might remember it was a "conundrum" for former Chairman Greenspan back in 2005. Lack of strength in inflation expectations is not entirely unfounded.
Federal Reserve policy makers last month voiced the effects of the Greek financial crisis on the economy and warned a premature hike could have unintended consequences at the meeting in June. Although the credit spill over is likely to be some what contained in case of a Greek exit, USD strength could prove troublesome in the long run. The FED is also worried about China where stock prices plunged recently. As a result all FED officials agree they needed to see more improvement in the U.S. labor market and economy before raising rates. Consumer spending remains low even with falling oil prices and that is not a positive outlook for inflation at all.
June meeting minutes show FED policy makers are divided on when to raise rates but their forecasts show they expect the first hike in September. 7 of the 17 policymakers indicated they expect a later increase and the Fed Chair was among them.
Most of us are immune to the news of rate cuts by now however the world stands at a unique moment in terms of interest rates at this point. As chief economist of Bank of England mentioned recently, the world interest rates appear to be lower than at any time in the past 5,000 years. And yes he actually charted the years manually. It seems now with inadequate global demand, collapse in energy and commodity prices disinflation is hard to fight off. Nations unable to sustain growth by lowering interest rates turn to currency wars however that too becomes unsustainable as soon as others adopt it as well. At the end of the day competitive devaluation is a zero sum game.
Most of us in such an environment focus too much on when FED will hike interest rates and too little on the dangers of low interest rates. With such low interest rates accumulation of debt of almost any size in relation to GDP becomes manageable. Whether these debts can be serviced when the day comes ultimately depends on the politicians motivation to push ahead necessary reforms. And we probably all know who that ends. Dismal investment returns on savings and pension funds, real estate bubbles, income or rather wealth accumulation inequality keeps getting larger and larger.
The Chinese stock market selloff on Wednesday shook Emerging Markets to take equity valuation to two year lows. MSCI EM Index fell for a sixth straight day but the bulk of the damage was contained in Asia. The commodity rout brings us to fundamentals behind Emerging Markets and why people have started selling them. The starting point of course was the expected FED hike which now still seems questionable. Commodity exporters like Brazil are surely likely to have problems in the short run however there also are countries like Turkey who depend on energy imports. If this low interest rate environment is here to stay and it seems it not going away tomorrow. Some selective emerging markets risks need to be re-priced. Low debt to GDP, commodity dependent EM could prove to be much more resilient than previously thought. In Emerging Europe, weighed down by the Greek crisis, there are some gains today as Asia tries to pull itself together. Athens is still closed till Monday but today Russian, Czech, Hungarian and Turkish markets are all around 1% up and bond markets have not sold off significantly in the last few day. The underlying strength could very well prove to be telling in the next few days.
Disclosure: I/we have no positions in any stocks mentioned, and no plans to initiate any positions within the next 72 hours.
I wrote this article myself, and it expresses my own opinions. I am not receiving compensation for it (other than from Seeking Alpha). I have no business relationship with any company whose stock is mentioned in this article.