Brent dropped for a second day; losing around 5% in two days after Russia signaled Iran will not be joining major producers in freezing output. The 40% rally in oil started last months after aggressive selling by leveraged accounts and funds for some months in anticipation of Iranian oil production and weak demand. The heavy positioning got squeezed as OPEC headlines and lack of imminent supply from Iran pushed prices higher. Recently, carry through in prices has mostly been driven by macro funds following better data, recovering China, weaker USD and general buying for a recovery play.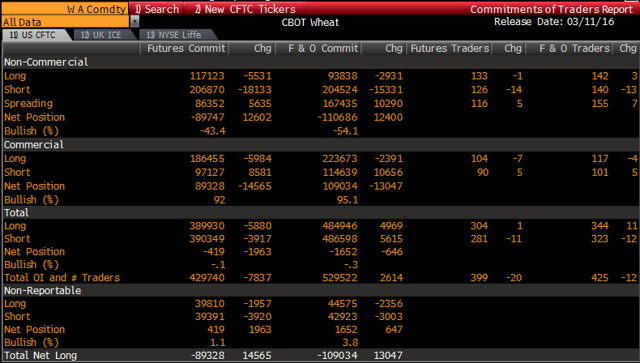 Both anecdotal evidence from desk updates and CFTC data show producers are hedging heavily around 40 USD. The CFTC producer short position reached new highs after the Jan lows, partly due to distressed producers hedging. As a result macro funds and short covering is lifting the front of the price curve but producer hedging is limiting the rally at longer dates. Build up in US inventories continue to rise, which suggest a contango must remain in place. Hence the longer term is capping the rally. As far as I can see, even if USD remains weak oil will struggle to break 45 USD as long as it is over supplied and hedging flow keeps dominating the longer term prices.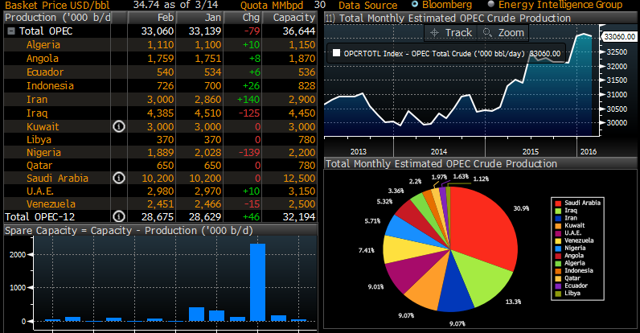 Positioning data also suggests oil might be getting overbought and declines in supply may be overstated. Supply outages do help the physical market but it seems only temporary. Global supply continues to grow, Canadian production and US imports from Canada are quietly on the rise. Since news of the proposed crude output freeze on FED 16 th, led by Saudi Arabia and Russia, oil has been in a constructive trend. However, Iran has stated it will not join any freeze talks untill it has boosted output to 4 million barrels a day. Iranian production climbed last month by the most in two decades. According to OPEC numbers, Iran increased output by 187,800 barrels a day to reach 3.2 Million a day last month. It seems oversupply factors are actually just hitting the market and 42-45 USD area will remain a good resistance, best way to go short oil is probably through oil short ETFs. DB Crude Oil Short ETN (NYSEARCA:SZO), ProShares UltraShort Bloomberg Crude Oil (NYSEARCA:SCO), VelocityShares 3x Inverse Crude Oil ETN (DWTI).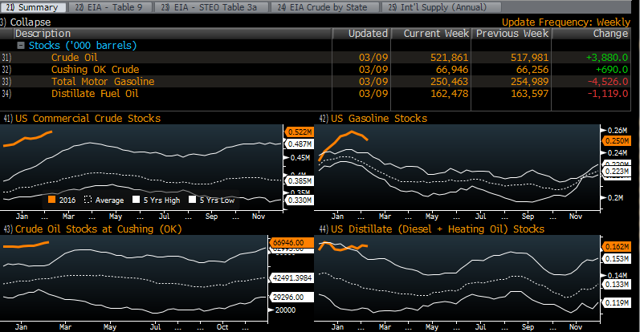 Disclosure: I/we have no positions in any stocks mentioned, and no plans to initiate any positions within the next 72 hours.
I wrote this article myself, and it expresses my own opinions. I am not receiving compensation for it (other than from Seeking Alpha). I have no business relationship with any company whose stock is mentioned in this article.